The 3 soldiers could face court martial proceedings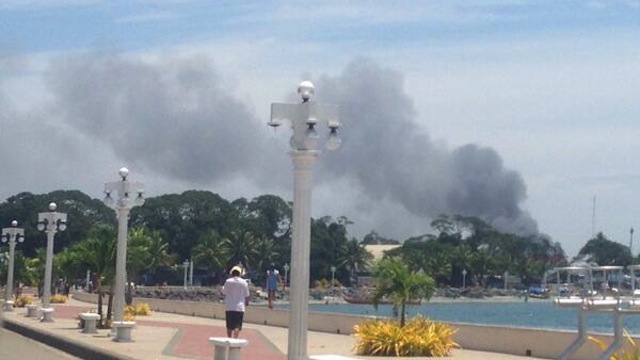 ZAMBOANGA CITY, Philippines — Soldiers caught 3 fellow soldiers looting an abandoned house inside the combat zone in Barangay Sta Catalina.
The looting happened on September 20 in the residence of Vicente "Bebot" Guingona, uncle of Zamboanga City councilor BG Guingona, in Sta Catalina. The barangay remains the site of heavy fighting between government troops and Moro National Liberation Front members.
Weapons, jewelry and other personal items like wrist watches were taken, according to the military.
Councilor Guingona said they were able to get the weapons back, but they're still waiting for the other items to be returned.
Western Mindanao Command spokesperson Col Rodrigo Gregorio said the soldiers could face court martial proceedings. 
"As a matter of policy, the organization does not condone or tolerate such acts." Gregorio said. "That is why those soldiers involved are now incarcerated inside the camp and facing investigation." — Rappler.com