Vice President Jejomar Binay gains a generous - though not always effective - political endorser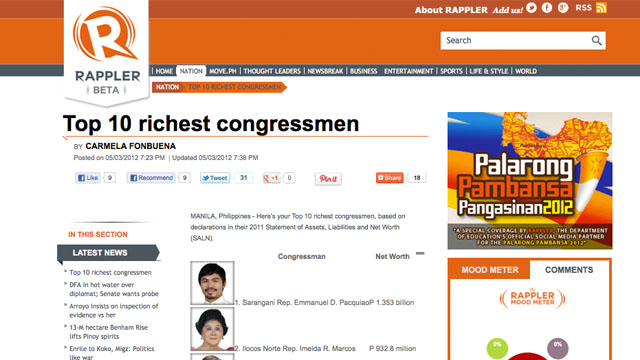 MANILA, Philippines – In the boxing or political ring, it's the same fearless and exciting Manny Pacquiao. The boxing champ lawmaker from Sarangani is always ready to rumble.
Pacquiao pulled a surprise Monday night, April 16, when he officially took his oath to join Vice President Jejomar Binay's  Partido ng Demokratikong Pilipino-Lakas ng Bayan (PDP-Laban).
What is it for Pacquiao? "It ensures that he can run for governor [of Sarangani] with a major political party. More than that, as PDP-Laban VP for Mindanao, he will have a say on the selection of candidates in 2013," University of the Philippines professor and political analyst Prospero De Vera told Rappler.
What is it for Binay? A lot. "Manny Pacquiao joining the PDP-Laban is a big psychological boost to the party and UNA because it creates a perception of a bandwagon effect," De Vera added.
It also means getting Pacquiao's political endorsement. But it's too early to tell how this would translate into actual votes.
Pacquiao has always been all-out in endorsing certain politicians and campaigns.
He's not always been effective though.
He himself lost in his first crack at politics in 2007, when he ran for General Santos City representative against then incumbent Rep Darlene Antonino-Custodio.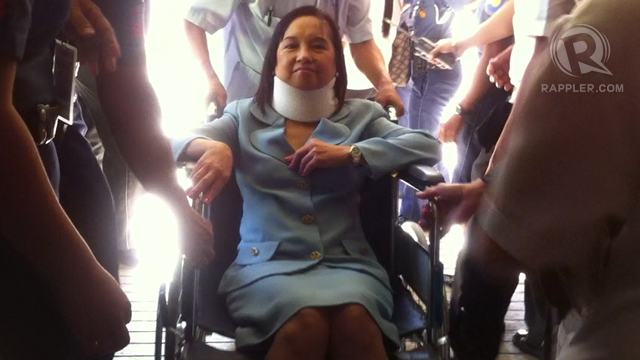 Pacquiao was a loyal supporter of former President Gloria Macapagal-Arroyo, whom he endorsed in the 2004 presidential elections. But Mrs Arroyo's 2004 victory was disputed amid serious allegations of cheating.
At the height of the ouster calls against Arroyo and even amid the recent cases filed against her, Pacquiao would always call for sobriety.
During the 2010 presidential campaign, Pacquiao backed presidential bet Sen Manuel Villar Jr. The latter placed third in the polls.
Pacquiao also lent his name to the Catholic Church's campaign against the Reproductive Health Bill, but the Aquino administration has said it is bent on having the bill approved. – Rappler.com