'There are too many disturbing reports of taxi drivers and operators who take advantage of their passengers,' Santiago says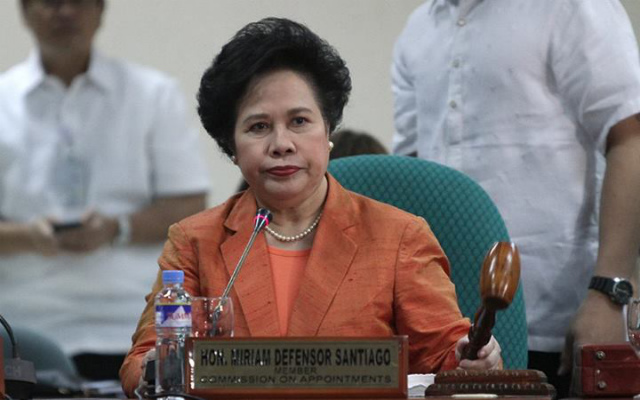 MANILA, Philippines – As the Senate prepares to resume its session on Monday, Sen Miriam Defensor Santiago said the "horror stories" shared by taxi passengers compelled her to file the Taxi Passenger Bill of Rights.
Senate Bill No 1206 accords legally enforceable rights to cab riders — "a taxi that is clean, smoke-free and in good repair, a courteous and helpful driver, and the right to direct the route or expect from the driver the most economical route." 
Santiago highlighted the need to "enact a law to protect our commuting public," adding that a taxi is the preferred mode of transportation of visiting tourists. 
"Many drivers and operators devise schemes to increase their earnings sacrificing goodwill and quality of service along the way," Santiago wrote in the bill's explanatory note.
Under Santiago's bill, both driver and operator will be penalized for violating the passenger rights outlined. Fines range from P2,000 to P10,000 depending on the frequency of offense. A driver's license suspension may be imposed on repeat-violators.
Taxi drivers and operators are also required to prominently display the driver's identification card, the driver's and operator's name, and other details.
The Taxi Passenger's Bill of Rights must also be displayed inside the taxi, along with instructions on how to report violations and file a complaint with the Land Transportation and Franchising Regulatory Board. 
Santiago's proposed law was filed on August 1.
"There are too many disturbing reports of taxi drivers and operators who take advantage of their passengers, from mere discomfort or discourtesy to robbery and physical harm. It's high time this transport sector shapes up," she said. – Rappler.com