(2nd UPDATE) The poll body will decide in an en banc session on Thursday whether to also postpone the elections in Cebu, which is also badly hit by the quake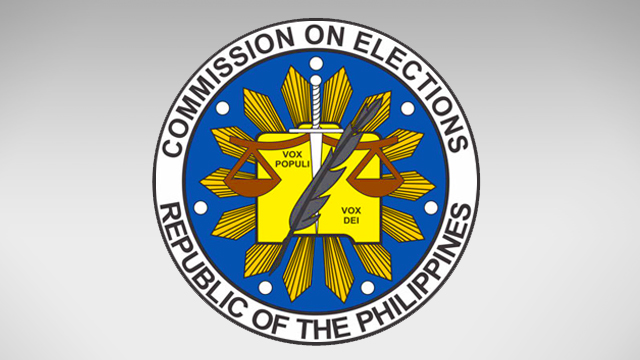 MANILA, Philippines (2nd UPDATE) – The governor of Bohol asked the Commission on Elections (Comelec) on Wednesday, October 16, to postpone the barangay elections in the province.
A day after a 7.2-magnitude earthquake hit the province, Governor Edgar Chatto announced during President Benigno Aquino III's visit in Bohol that the provincial board will submit a resolution to Comelec to postpone the polls originally set for October 28.
Bohol asks that barangay elections in the province be postponed; a resolution will be submitted. #earthquakePH

— PCDSPO (@pcdspo) October 16, 2013
During the briefing, Bohol Representative Rene Relampagos asked for the President's explicit support for the move to delay the village polls in the province.
"Congress has to come up with a resolution doing that," Aquino said. The congressman vowed to file the resolution. 
The Comelec en banc will evaluate on Thursday, October 17, the condition in Bohol and Cebu and decide whether or not the barangay elections there should be postponed. Possible adjustments in the election calendar in the two provinces will also be discussed.
effects of the quake on the #BarangayElections2013 calendar in Bohol and Cebu will be discussed in tomorrow's en banc meeting. #FYI

— James Jimenez (@jabjimenez) October 16, 2013
So far, polls have been postponed only in Zamboanga City, which was caught in a 3-week conflict between government troops and Muslim rebels in September.
The poll body is currently assessing the situation in the affected provinces through their field personnel, said Emil Marañon, executive assistant of chairman Sixto Brillantes, in a text message to Rappler.
Marañon earlier said that the en banc would convene Wednesday, but it was moved to Thursday afternoon to give more time to its field personnel.
He also said that Brillantes has authorized the 2-hour extension of the filing of certificates of canvass (COC) on Wednesday and Thursday, October 16 and 17, in Bohol only. This is subject to the confirmation of the Comelec en banc.
Based on initial reports, Marañon said, Comelec offices are not operational in 14 Bohol towns: Antequera, Baclayon, Balilihan, Bilar, Calape, Clarin, Cortes, Inabanga, Loay, Loboc, Loon, Maribojoc, Trinidad and Valencia.
In effect, COC filing in these towns are suspended. The poll body would have to wait for the recommendation of field officers in Bohol regarding the extension of the COC filing.
In a phone interview, Comelec spokesperson James Jimenez said that the commission en banc would decide on the matter as soon as it receives a complete report of the situation in Bohol and Cebu.
Although he reported that the Comelec provincial office in Tagbilaran City, Bohol, has been damaged by the earthquake, he said there is still a possibility that the situation in those areas would normalize, with still two weeks to go before the barangay polls.
The polls in rest of 42,000 villages across the Philippines will push through as scheduled. – Rappler.com