Vice president for corporate affairs Israel Francis Pargas says PhilHealth is willing to challenge COA in court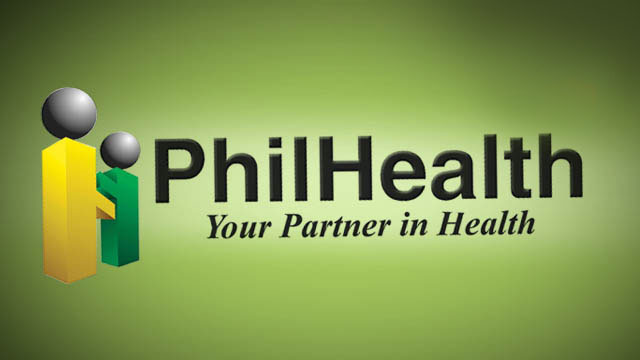 MANILA, Philippines – The Philippine Health Insurance Corporation (PhilHealth) defended on Friday, October 18, the P1.48-billion worth of bonuses released to its employees and contractors in 2012, saying the disbursements had legal basis.
Dr Israel Francis Paragas, PhilHealth vice president for corporate affairs, cited a paragraph under Section 16 of Republic Act 7875 or the National Health Insurance of 1995 that authoizes the state-run insurance agency "to fix the compensation of and appoint personnel as may be deemed necessary." 
In a press conference Friday, Paragas explained that the P1.48 billion was not given as bonuses to board members but to regular employees and private contractors as performance incentive.
Esperanza Ocampo, union president of PhilHealth, said the incentives were just part of their rights as employees.
"Walang board member dito na tumatanggap ng milyon. Dito ang tumatangap manggagawa," said Ocampo, adding that they are not like other government-run corporations. (No board member receives millions here. Here, it is employees who receive.)
The Commission on Audit (COA), on the other hand, said in a report last October that the releases had no legal basis.
PhilHealth will be responding point by point to the findings of COA by mid-November, said Paragas.
The state corporation is willing to challenge COA in court if need be, he said.
Not a 'shortfall'
PhilHealth also clarified that COA's claim of a P3.8-billion shortfall in the agency's reserve funds is not to be interpreted as a deficit. 
"The two years reserve is more of a limitation or a ceiling than a minimum or a floor," Paragas said. The monies are "being put to good use for the benefit of contributors."
Paragas said that standards must be different for PhilHealth and private insurance companies, as PhilHealth is a service-oriented insurance agency meant for the public.
"Sinasabi pa nga po actually ng iba eh wala kami dapat gaanong reserve funds, konti lang na reserve funds, because dapat yan eh natra-translate to benefits," he said. (Some actually say that we shouldn't have that much reserve funds, just a small amount, because those should instead translate to benefits.)
Dismayed citizens
While the press conference was ongoing, various groups protested outside the PhilHealth office building in Pasig City against the 2012 release of bonuses.
The Council for Health and Development (CHD) called the bonuses "insensitive and deplorably immoral." The Kilos Bayan Para Sa Kalusugan called the releases "indulgent" and a "source of corruption."
"Obviously, PhilHealth Board of Directors approved self-serving policies that allowed the release of such stupendous amounts without considering its members' welfare," said CHD Director Eleanor Jara in a statement. Jara also called on Filipinos to demand the return of the money disbursed.
PhilHealth said it sent a representative to the protest area to initiate a dialogue but the protesters refused to talk with the representative.
Breakdown of benefits
According to PhilHealth, the P1.48 billion was sourced from 5% of the agency's budget that is allotted for administrative costs.
On average, he said, each of the 5,806 employees of PhilHealth got an estimated P200,000 in incentives last year.
COA listed in its October report the following disallowed bonuses and benefits for PhilHealth employees:
productivity incentive allowance/bonus
anniversary bonus 
rice benefit 
educational allowance 
Christmas package 
nominal gift
shuttle service assistance 
labor management relation gratuity 
birthday gift 
medical and mission critical allowance
corporate transition and achievement premium/grocery allowance 
representation expenses
rewards and other claims
Private contractors who worked in various capacities with PhilHealth were also given the following benefits: "special events gift," project completion benefit, gratuity/Christmas package, sustenance gift/rice allowance, recognition gift, efficiency/productivity gift, alleviation gift, transportation assistance, medical and mission critical allowance.
These questionable bonuses and gifts to contractors amounted to P7.7 million.
Paragas said the system of incentives has been in place for many years now, not just in 2012. – Rappler.com