'Voice calls occupy a lot of bandwidth. The network jams because everybody's calling,' says Secretary to the Cabinet Jose Rene Almendras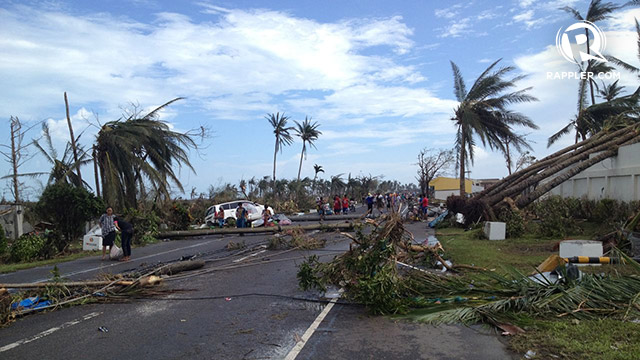 MANILA, Philippines – 
Up to 70% of cellular services in Tacloban City had been restored as of Monday afternoon, November 11, according Secretary to the Cabinet Jose Rene Almendras.
But while Telcos had restored services in more areas 3 days after super typhoon Yolanda (international codename: Haiyan) devastated the Visayas and nearby regions, Almendras 

made an appeal: "

Dont' call, just text," your loved ones.
"The Tacloban area is already more than 70% up as far as cellular service is concerned. The National Telecommunications Commission has an appeal. If it's possible, let's limit our communications to SMS messages," Almendras said, citing a 
map shown during a Monday afternoon meeting of the National Disaster Risk Reduction and Management Council.
He explained: "V
oice calls occupy a lot of bandwidth. The network jams because everybody's calling."
You can help Rappler map cell signals in areas affected by Yolanda. Please go to this page. 
– Rappler.com