Rebels hold the tractor driver at gunpoint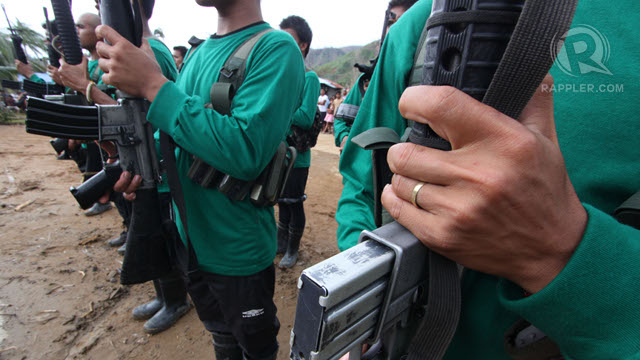 MANILA, Philippines — The New People's Army (NPA) burned a tractor of pineapple giant DOLE Philippines (Dolefil) in T'boli, South Cotabato, according to the military. 
"Around 4 pm of November 26, 2013, one tractor owned by Dolefil was burned by armed NPA in sitio De Asis, barangay Afus, T'boli, South Cotabato," said Captain Alberto Caber, spokesman of the Armed Forces of the Philippines Eastern Mindanao Command.
"The driver Fidel Taton said that he was held at gunpoint by 3 masked armed men who identified themselves as NPA and was told that the Dolefil did not heed their extortion demands," Caber added.
The Dolefil security officer said they have not received extortion demands, Caber said. The tractor is worth P5 million, the military added.
In March, Mindanews reported that the NPA attacked a police outpost also in T'boli, South Cotabato, supposedly as a "punitive action for the presence of multinational companies in the area."
In Bukidnon in February, the NPA also reportedly attacked offices of Dole and Del Monte, killing a security guard and wounding 3 others.
The Aquino administration revived peace talks with the National Democratic Front (NDF), the NPA's political arm, but the process also collapsed months later. (READ: PH: Peace talks with NDF a failure and Joma wants peace, the 'ground' doesn't — Alex Padilla)
Caber said the attack violated the Comprehensive Agreement on Respect for Human Rights and International Humanitarian Law (CARHRIHL), an agreement between the government and the NDF, to respect civilians and civilian properties.— Carmela Fonbuena/Rappler.com