The Quezon City Police District is looking at a 'kidnap me' angle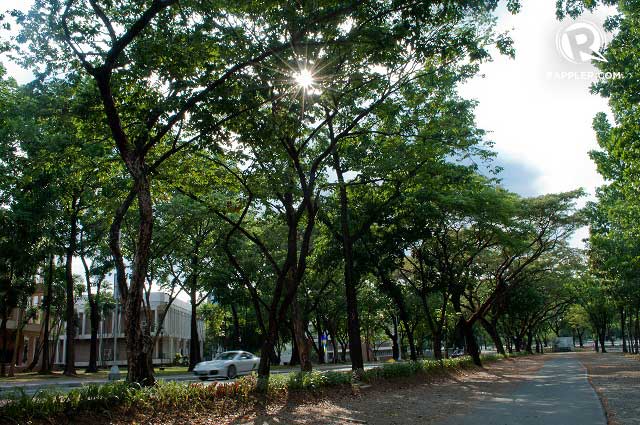 MANILA, Philippines – As far as the police is concerned, no kidnapping happened in the school grounds of the Ateneo de Manila University on November 21, even if the university itself confirmed the incident.
Instead, authorities are looking into the possibility that the alleged victim, a female student, staged the abduction – a case of "kidnap me."
"[Walang] nangyaring kidnapping. K'wento lang 'yun nung bata (No kidnapping happened. That's only the child's story)," Quezon City Police District chief Richard Albano said on Wednesday, December 4, in a GMA News Online report.
Sought for comment by Rappler, Philippine National Police (PNP) spokesperson Reuben Theodore Sindac confirmed Albano's revelation: "[The] district director [of] QCPD has indeed confirmed this." 
In an earlier radio interview, Albano also said even the student's parents and the government's Anti-Kidnapping Group – which supposedly debriefed her after the incident – agreed the kidnapping did not happen.
'Kidnap me'?
He said they are looking at a "kidnap me" angle, a supposed connivance between the victim and the suspects. 
What was suspicious for the police was in the details.
The victim, as reported by Rappler earlier, was abducted when she was in her own car at around 6:30 pm of November 21, in one of the school's parking lots. Albano said suspects demanded P250,000 as ransom money. 
Negotiations happened throughout the night, and the student's family sought the help of policemen who were able to monitor the suspects' and their victim's location by tracking their cell phone signals.
A police source told Rappler that the police handling the case planned an entrapment. But as they were talking to the victim during the negotiations, she may have sensed the police knew the car's location and was going to trap the kidnappers.
The victim said that at around 2:55 am of Friday, November 22, the suspects eventually left her alone in the car, which seemed to have overheated, near a Caltex station along Manggahan in Pasig City. They left without the ransom money. 
But the police source said witnesses at the Caltex station saw the victim arrive alone in her car. Due to the circumstances, it was hard for the police to believe she was dropped by the suspects just like that.
When Rappler sought the victim's comment on whether the kidnapping was staged, she said in a mix of English and Filipino: "[I'm] not gonna give any comment on that for now. We've forwarded our official statements to our lawyer already. Once notarized, that's what the media can use."
The university has not issued any statement on the matter as of press time. – with a report from Natashya Gutierrez/Rappler.com