What were the setbacks of Philippine education in 2013? Rappler lists down 5 of them in this yearender.
MANILA, Philippines – On Friday, December 20, President Benigno Aquino III signed into law the P2.265-trillion national budget for 2014, alloting the biggest slice to social services, including education. 
But while the government has clearly put a premium on the role of education in a developing country like the Philippines, unprecedented circumstances can sometimes get in the way of immediate or even long-term reforms in the sector.
As Rappler looks back, we remember 5 roadblocks in Philippine education. The list serves as a sneak peek at the changes we would like to see come 2014. 
1. Disasters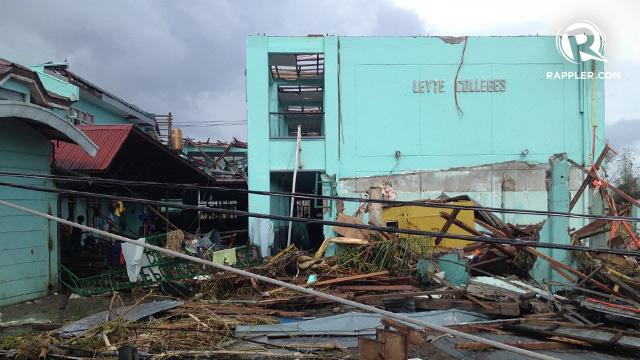 This year – especially the second half – was hounded by man-made and natural calamities that made week-long class suspensions a new norm. In addition, these disasters damaged a significant number of school buildings and government offices. 
August: Tropical Storm Maring and the southwest monsoon flooded 140 public schools and damaged 58 more, affecting around 6 million students in Luzon. (READ: Maring-Habagat floods 140 schools, damages 58)
September: The 3-week fighting between government forces and members of the Moro National Liberation Front (MNLF) in Zamboanga City halted classes for two weeks, and damaged 4 schools. (READ: School turnout improves in Zamboanga City)
October: A 7.2-magnitude earthquake rocked Central Visayas, damaging about 639 schools in Bohol alone, the quake's epicenter. The province's division office procured tents and asked for donated ones so classes could resume as soon as possible after the disaster. The department alloted what was left of its Quick Response Fund for tent procurements and classroom repairs. (READ: Are schools in PH earthquake-proof?)
November: The strength of Super Typhoon Yolanda rendered Education Secretary Armin Luistro's orders to secure classrooms as useless. After the typhoon made 6 landfalls in less than 24 hours, schools and division offices were roofless, if not totally wiped out. Some affected students and teachers left their hometowns. College operations were suspended until Jan 15, 2014, while some public schools resumed classes as early as November 18 to allow the return to normalcy as soon as possible. 
2. School safety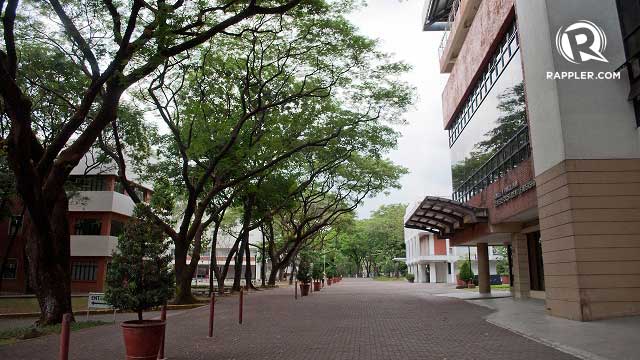 It's time to revisit the security measures we implement in schools when incidents are no longer limited to robbery.
Early this year, a student in Taguig City was able to bring to school a homemade gun as self-defense, but he pulled the trigger while showing it off to her cousin, accidentally hitting her in the jaw. The division office later allocated a budget to install CCTV cameras in the city's 34 schools, reported the Inquirer. 
At the university level, a University of the Philippines (UP) professor was attacked and robbed in a campus parking lot, prompting calls for additional security measures, such as better lighting and deployment of more security personnel in the area. At the Ateneo de Manila University, the university recently confirmed a kidnapping incident that transpired also in a campus parking lot despite police reports downgrading it to a mere "kidnap me" scheme. 
3. What happens to PDAF scholars?
Who knew the pork barrel scam would affect even scholars relying on the Priority Development Assistance Fund (PDAF) of lawmakers? 
In November, the Supreme Court (SC) declared as unconstitutional the lawmakers' pork barrel, following news reports and government findings that billions of pesos of the discretionary fund had gone to bogus non-governmental organizations, line agencies, lawmakers, and alleged mastermind Janet Lim-Napoles.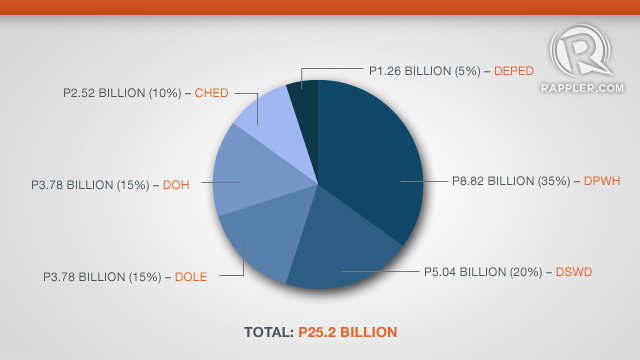 Aquino earlier in August announced the overhaul of the fund, but during the budget hearings some lawmakers opted to delete, if not to realign, the P25.2 billion lump sum PDAF from the 2014 budget. Education agencies got the least of the re-aligned pork, casting doubts on lawmakers' supposed reason for wanting to retatin the PDAF – their scholars.
Days after the SC decision, Licuanan assured about 400,000 PDAF scholars in college that the Commission would find resources to continue supporting them. (READ: CHED to PDAF scholars: We'll take care of you)
4. Support for state education?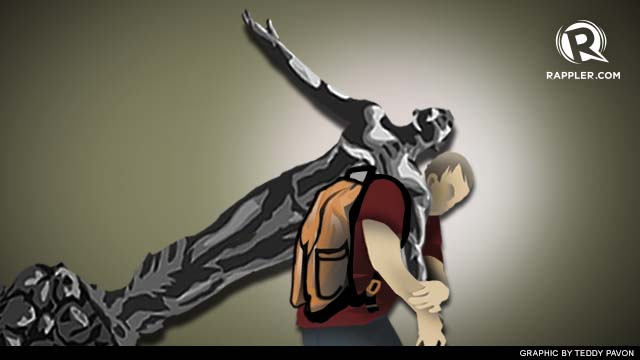 One name still rings a bell even now as the year is about to close: Kristel Tejada. 
One morning in March, Tejada, a Behavioral Science freshman at the UP Manila was found dead. Her parents said her suicide was prompted by her school's refusal to admit her that semester, following her failure to pay an oustanding tution loan.
UP follows a bracketing scheme called the Socialized Tuition and Financial Assistance Program (STFAP) that categorizes students according to their socio-economic class. Tejada paid P300 per unit as a student under Bracket D even if she had applied for the lowest bracket (Bracket E) or a full scholarship in the state university.
After her death, her family joined thousands online and offline in calling for greater government subsidy for education. Since then, debates and discussions have ensued on whether the STFAP should be scrapped or reformed.
9 months after the incident, UP announced a reformed STFAP with a new name (Socialized Tuition Scheme), which, among other reforms, will increase the stipends of students who fall under the lowest bracket
Senator Pia Cayetano also called out the minimal increase in the SUCs' 2014 budget, particularly the "negligible" amount of P400 million capital outlay allocated to UP. "Let's not think we're doing something better for education without a substantial increase in education [budget]," she said in a hearing last October. The bicameral conference committee raised UP's capital outlay to P1 billion.
5. Resistance to reforms
With a reform-filled year like 2013, some form of resistance was bound to happen. 
The mother tongue-based multi-lingual education program is perhaps one of the best examples of DepEd's drive for a learner-centric curriculum. Under the program, teachers must use the first language of the child – not necessarily the language commonly used in his or her region – to teach pupils. This year, the department added 7 more languages, but there were apprehensions the program may affect the English competency of Filipinos and may cause confusion among children with different languages.
CHED's P10-billion Philippine-California Advance Research Institute, a government-funded 5-year project that began this year, was also questioned for "the magnitude of [the] collaboration" with foreign universities and how it was parked with the Commission and not with the project's concerned agencies (Department of Science and Technology and the Department of Health). – Rappler.com