Government's slow response to typhoon Yolanda (Haiyan) did not pull down Aquino's overall ratings for the year, says the SWS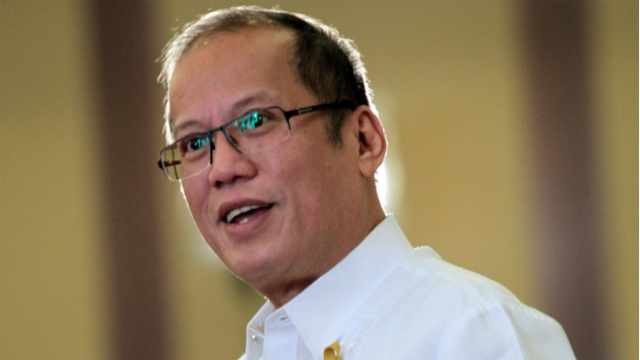 MANILA, Philippines – Filipinos gave President Benigno Aquino III a "very good" grade of 55 points for his performance this year, a Social Weather Stations (SWS) survey published by the BusinessWorld showed. 
His ratings for 2013 are even slightly higher than his 53 points in 2011 and 2012. They were highest in 2010, his first year in office, when he got 62 points. 
Government's slow response to typhoon Yolanda (Haiyan) did not pull down Aquino's ratings in the last quarter survey of SWS. He recorded "good" ratings of 48% in SWS 4th quarter survey conducted December 11-16.
Aquino started the year with 64 points in the first quarter survey. But this  dropped to 59% in the second quarter, 49% in the 3rd quarter and 48% in the 4th quarter. The average for 2013 is 55%.
The year 2013 started full gear with the campaign for the senatorial elections. The administration's Team PNoy walloped the opposition United Nationalist Alliance (UNA) in the May polls. Things turned sour in the 3rd quarter, however, with the explosive reports on the P10-billion pork barrel scam that would lead to the abolition of the pork barrel. The last quarter was all about natural disasters.
The 4th quarter survey was conducted after a month of widespread criticism against Aquino because of the government's inability to respond quickly to the massive disaster caused by typhoon Yolanda, which flattened towns and cities in the Visayas. 
The 48% is his net ratings, the difference between the 69% of Filipinos who said they were pleased with his performance and the 21% who said they were not.
Aquino's satisfaction fell sharply in Metro Manila from 38% in September to 22% in December, but the BusinessWorld report noted that it was "outweighed by improvements in Mindanao, Balance Luzon and the Visayas."
He kept a "very good" grade of 50% in the Visayas, which is even higher by 2 points than his 48% in September. – Carmela Fonbuena/Rappler.com