Ex-Manila Councilor Greco Belgica says while the PDAF is unconstitutional, the 2014 budget is still 'filled with lump sums that are of the same character'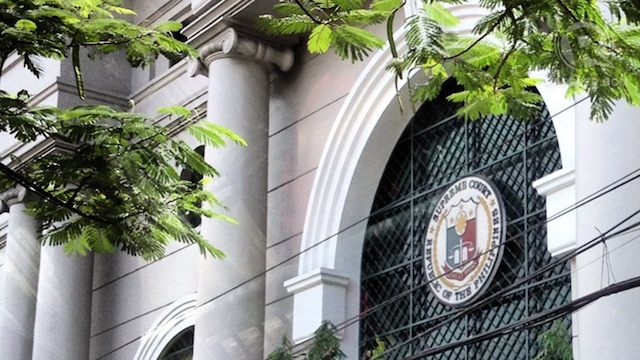 MANILA, Philippines – The provision for lump sum funds in the 2014 budget violates an earlier Supreme Court ruling declaring lawmakers' discretionary funds as unconstitutional. 
This was the argument raised by former Manila Councilor Greco Belgica as he filed on Monday, January 13, a petition before the High Court seeking to declare lump sum funds in the 2014 budget as unconstitutional.  
Belgica, who ran for the Senate in the May 2013 elections, also asked the court to issue a temporary restraining or status quo order preventing the use of executive discretionary lump sum funds in the 2014 General Appropriations Act, including the:
P1 billion Contingency Fund

P139.9 billion Unprogrammed Fund

P2.5 billion E-Government Fund

P405 million Local Government Support Fund 
In his petition, Belgica cited the opinion of Associate Justice Arturo Brion against lawmakers' Priority Development Assistance Fund (PDAF), otherwise known as pork barrel. 
Brion's comment said: 
"A lump sum appropriation like the PDAF cannot and should not pass Congress unless the Executive and the Legislative branches collude, in which case, the turn of this Court to be an active constitutional player in the budget process comes into play. The PDAF, as explained in the Opinions of Justice Carpio and Bernabe, is a prime example of a lump sum appropriation that, over the years, for reasons beneficial to both branches of government, have successfully negotiated the congressional legislative process, to the detriment of the general public."
Belgica pointed out that despite the SC ruling, Congress and the executive branch "refused to listen" to the High Court and passed a national budget "filled with lump sums that are of the same character."
Named as respondents in the case are: Executive Secretary Paquito Ochoa Jr, Budget Secretary Florencio Abad, Senate President Franklin Drilon, and Speaker Feliciano Belmonte Jr.
The High Tribunal junked the PDAF as unconstitutional in the aftermath of the multibillion pork barrel scam. 
Greco Belgica petition vs lump sums in 2014 GAA
– Angela Casauay/Rappler.com