This is AI generated summarization, which may have errors. For context, always refer to the full article.
But in a survey period that covers the PDAF scam and natural disasters, the biggest loser is Senate President Franklin Drilon among top 5 gov't officials. His rating drops 7 percentage points from September.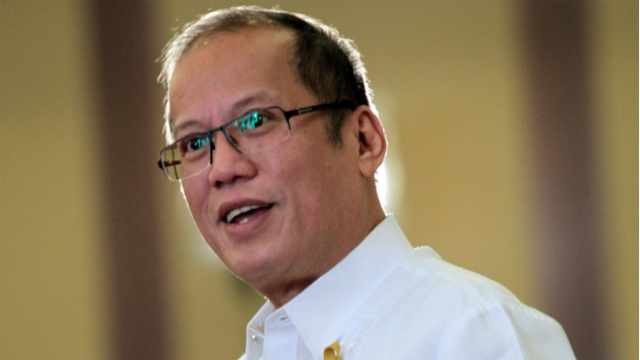 MANILA, Philippines – On his 4th year in office, President Benigno Aquino III continues to enjoy majority approval rating of 73%, according to Pulse Asia's latest survey of 1,200 respondents conducted December 8-15.
It's a decline of 6 points from his 79% in September, although it is statistically insignificant considering the error margin of +/-3. His September and December ratings overlap at 76% – subtract 3 points from his September ratings and add 3 points to his December ratings.
A difference of at least 7 percentage points would be considered statistically significant.
But the survey shows a significant decline in Luzon, excluding Metro Manila, where he dropped 13 points from 81% in September to 68 points in December. Geographical breakdowns have an error margin of 6 points. When comparing ratings from different periods, a difference of at least 13 points would be considered significant. 
Balance Luzon is historically a critical block, along with Metro Manila. But his ratings were unchanged in Metro Manila considering the error margin. 
The changes in his ratings in Metro Manila (+4), the Visayas (-1), and Mindanao (-4) are statistically insignificant.
The Philippines suffered a series of disasters, including massive typhoon Yolanda, in the last quarter of 2013. Aquino suffered widespread criticism because of the government's slow response and political squabbling in the relief efforts.
An earlier survey by rival firm Social Weather Stations (SWS) shows Aquino's ratings were unchanged after Yolanda.
Biggest loser: Drilon
Vice President Jejomar Binay enjoys the highest ratings with an 80% approval, although vice presidents historically have higher ratings than presidents. Binay's ratings from September to December were statistically unchanged.
The trust ratings of Aquino and Binay hardly changed between September and December. 
Senate President Franklin Drilon registered approval ratings of 43%; Speaker Feliciano Belmonte Jr, 43%; and Chief Justice Maria Lourdes Sereno, 44%. 
Drilon is the biggest loser. He suffered a nationwide drop of 7 points from 50% in September to 43% in December. He suffered a beating in Mindanao, where he dropped 16 points from 60% in December to 44% in December. 
In a statement, Drilon said: "We realize and accept that the controversies that hounded Congress last year cost us the trust and approval of our people. We have therefore committed ourselves to tedious but necessary actions that will enable us to regain public trust and approval."
Drilon started his term as Senate President from a high of 62 percent approval ratings but 2013 saw massive calls for the abolition of the pork barrel. Drilon was himself linked by newspaper reports to alleged pork barrel scam mastermind Janet Lim Napoles. He was initially hesitant to call Napoles to the Senate hearing on the pork scam. (READ: Drilon met Napoles in socials 'less than 10' times and Drilon, senators clash on Napoles testimony)
Winner: Sereno
Sereno is a winner in Metro Manila, where her ratings enjoyed significant improvement. Many of the respondents who were undecided about Sereno's performance were more approving of Sereno. The survey shows an 18-point decrease in the undecided bloc.
The nationwide trust ratings of Drilon, Belmonte, and Sereno hardly changed between September and December. In terms of geographical breakdown, Sereno again enjoyed a significant improvement in Metro Manila for the same reason – the undecided bloc decreased and joined the bloc that said they trust her. – Rappler.com