The Napoles couple may still be liable for failing to pay donor's tax in bequeathing properties to their daughter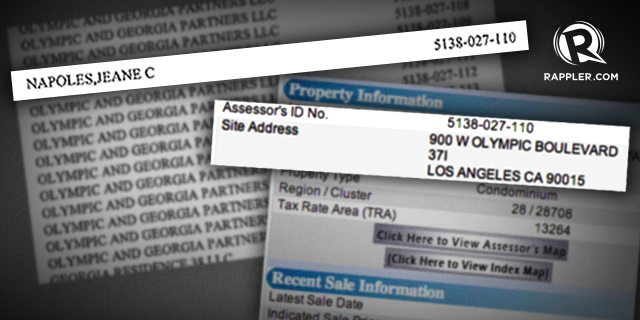 MANILA, Philippines – The Napoles couple admitted to being de facto owners of properties registered under their daughter's name that have unpaid taxes based on state records.
Jeane Napoles' counter-affidavit for her tax evasion case was submitted to the Department of Justice (DOJ) before a preliminary investigation on Friday, January 24.
Attached to her counter-affidavit were sworn statements by her parents, Jaime Napoles and Janet Lim-Napoles, the alleged mastermind of the multi-million-peso pork barrel scam. The couple attested that the properties under Jeane's name are, in practice, owned by them.
In a phone interview with Rappler, Assistant Prosecutor Stewart Allan Mariano said Jeane's counter-affidavit was consularized in London. 
The Bureau of Internal Revenue (BIR) filed a case against Jeane on Oct 10, 2013 for her reported failure to pay taxes worth P32 million.
The liabilities are based on Jeane's ownership of two properties: one in Los Angeles, California worth P54.73 million and a farm lot in Bayambang, Pangasinan worth P1.49 million.
BIR Commissioner Kim Henares earlier said Jeane failed to file any income tax return from 2011-2012 that attests to her capacity to buy the properties. Jeane did not declare the properties as gifts either, said Henares. (READ: Jeane Napoles charged with tax evasion)
Legal implications
The admission by the Napoleses opens up a possibility for the couple to be implicated in a case for their failure to pay donor's tax in bequeathing the properties to their daughter.
A tax evasion case implies that fraud occurred, which Jeane can legally argue did not happen – she being a dummy owner only.
An argument can be made, however, about Jeane's legal liability as she is no longer a minor.
The next preliminary investigation on Jeane's case has been scheduled on February 18.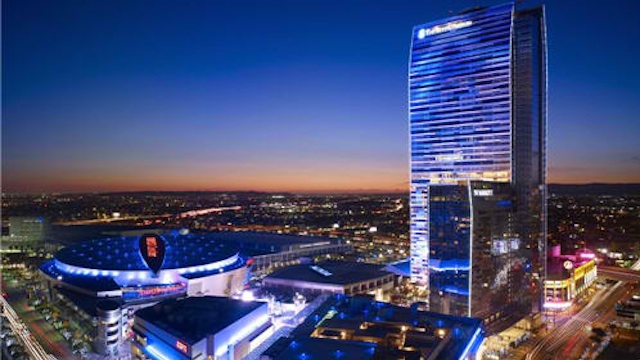 Pay taxes after selling
Rappler obtained information on October 5 about silent deals being offered to prospective buyers of the Los Angeles property.
The unit is valued at between US$200,000 to $300,000 (roughly P9 million to P13.5 million), using current prices. Its original selling price was $1.475 million (P36,875,000).
Sale of the property would still require Jeane to pay taxes, Henares said earlier.
The high-end property may be sold relatively fast, due to a location reputed for its luxurious amenities.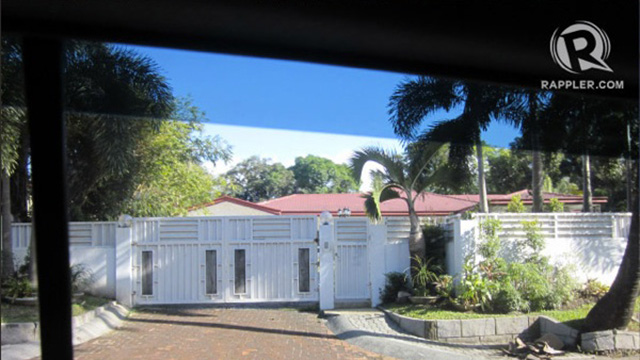 Napoles couple case
The Napoles couple also faces tax evasion raps.
BIR records show Janet's liability stands at P44.68 million, while Jaime's is at P16.43 million. 
Henares said the couple also failed to file income taxes commensurate to the properties they owned.
The properties include the ones in City and Land Mega Plaza, Discovery Suites, parcels of land in Pangasinan and Kidapawan City; insurance policies with Insular Life Assurance Co Ltd, Phil-American Life and General insurance Co, and Phil AXA Life Insurance Corp; and vehicles such as a Ford Lincoln Navigator, Honda Civic, and Porsche Cayenne.
Henares said Janet Napoles did not file her Income Tax Return (ITR) for 2010, 2011, and 2012.
She declared an annual income of P195,800 only for 2004. In 2006 and 2009, she did not declare any income. Her husband Jaime did not file his ITR in 2004, 2006, 2008, 2010, 2011, and 2012. In 2009, he declared no income in his ITR. – Rappler.com