According to law, the school year should start on the first Monday of June but not later than the last day of August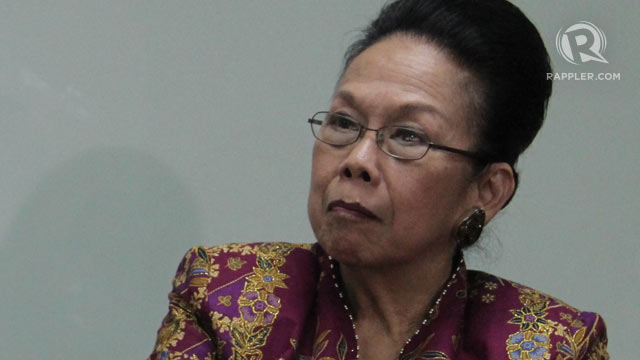 MANILA, Philippines – The Commission on Higher Education (CHED) said on Friday, February 7, it will allow higher education institutions to change their academic calendars as long as they follow what the law says.
Republic Act no. 7797, which sets the school calendar to a maximum of 220 class days, also states the school year should start on the first Monday of June but not later than the last day of August.
The statement of the commission comes a day after two top universities in the country announced their decision to shift the start of their academic calendars from June to August following months of consultation.
The University of the Philippines (UP) said on Thursday, February 6, it will adopt the shift in a pilot basis for 7 constituent units starting next academic year 2014-2015, as approved by its Board of Regents. (READ: UP class opening shifts to August in 2014)
The system's flagship unit UP Diliman is not yet adapting the shift pending consultations with stakeholders.
Ateneo de Manila University's board of trustees approved the shift, which will take effect by 2015. (READ: Ateneo de Manila to start school year in August by 2015)
Two other universities – De La Salle Univeristy (DLSU) and the University of Santo Tomas (UST) – already informed CHED of their plan to shift their calendars. Unlike UP and Ateneo, however, DLSU and UST are looking at a September-June academic calendar – which is outside the school opening period prescribed by RA 7797.
Clearer position by March
CHED Chairperson Patricia Licuanan earlier said she doubts schools can push through with the shift as early as 2014. (READ: CHED: School calendar shift not for all)
On Friday, CHED said universities interested in the shift are "motivated by the desire…to internationalize their programs and the experience of their students and faculty."
The commission again expressed its concern about the implications and impact of the changes on other schools that will follow suit without proper consultation and a solid study to back them up.
Licuanan earlier ordered the creation of a technical working group on the academic calendar composed of people from the commission and representatives from the Coordinating Council of Private Educational Associations (Cocopea), the Philippine Association of State Universities and Colleges (Pasuc), the Department of Education (DepEd), and the National Youth Commission (NYC).
The group, led by former CHED chair and University of the East President Ester Garcia, will be working on a study that will provide CHED enough data for a clearer position on the issue by March 2014. – Rappler.com