Charges are recommended against Aklan congressman Teodorico Haresco Jr, congressional staff, and employees of the budget department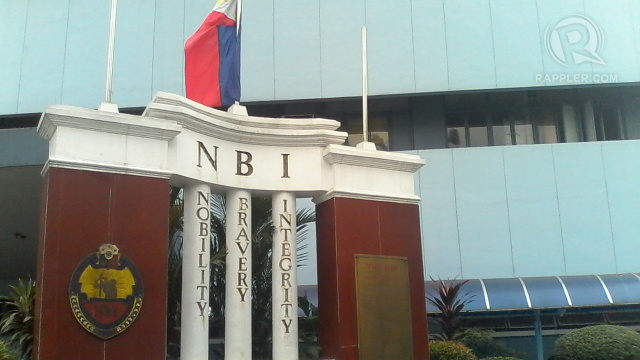 MANILA, Philippines – The National Bureau of Investigation (NBI) on Tuesday, February 11, recommended the filing of charges against Aklan Representative Teodorico Haresco Jr and 4 others for falsifying fund release orders from the budget department.
The NBI was tasked to probe the alleged release of bogus special allotment release orders (SAROs) for P879 million worth of farm-to-market roads in Region II (Cagayan Valley). They bore signatures of Department of Agriculture officials that later were found to be fake.
Justice Secretary Leila de Lima previously said the case involves a possible inside job at the Department of Budget and Management (DBM).
De Lima, however, said there is still "no evidence or sufficient evidence" against DBM Undersecretary Mario Relampagos.
"That's why the Team also recommends further investigation with the end view of identifying others who may be part of a well-entrenched syndicate engaged in SARO peddling and similar insidious schemes," De Lima said in a text message Tuesday.
"According to the Report, some DBM employees, who requested anonymity 'hinted the involvement of some other employees and a high-ranking official in SARO peddling.' Hence, further investigation is warranted," she added.
Investigators said there is reason to charge Haresco, a congressional staff, an alleged DBM employee, and Relampagos' driver for falsifying documents.
Relampagos' driver was also implicated for disclosure and misuse of confidential information, while a consultant of Haresco for obstruction of justice.
The NBI recommended that the following be charged:
Congressman Teodorico Haresco, Aklan representative

Emmanuel Raza, a congressional staff of Zamboanga City Congresswoman Lilia Macruhon-Nuño

Elvie Rafael, driver of DBM Undersecretary Mario Relampagos

Bhernie Beltan, allegedly from the DBM

Mary Ann Castillo, consultant of Rep. Teodorico Haresco
In Malacañang, presidential spokesperson Herminio Coloma Jr welcomed the NBI recommendation.
"This is part of  our continuing efforts to curb corruption and establish higher standards of public accountability. Those who persist in carrying out decadent practices in the bureaucracy are served notice to shape up or ship out," he said. – Buena Bernal/Rappler.com