The Supreme Court issues a temporary restraining order against a court decision lifting the arrest warrant against businessman Delfin Lee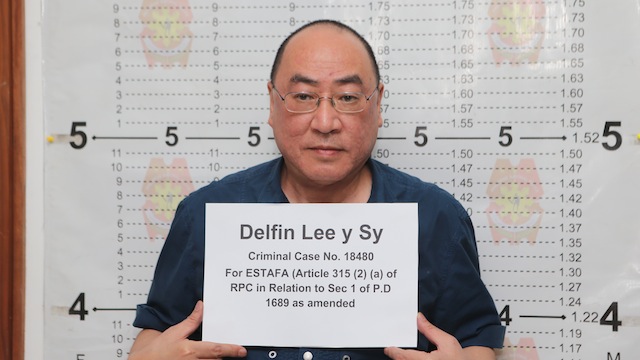 MANILA, Philippines – The Supreme Court (SC) issued on Wednesday, March 12, a temporary restraining order (TRO) against a Court of Appeals (CA) ruling quashing the warrant of arrest against businessman Delfin Lee.
The order effectively validates the detention of Lee, which his camp tagged as "illegal" and questioned before the CA. The arrest warrant against him stands in the meantime.
The release of the order comes on the day Lee appeared before the CA, upon instructions of the appellate court. The CA heard the petition of Lee for his release from detention.
Lee is implicated in using ghost borrowers to obtain P6.6. billion in housing loans from the Pag-IBIG Fund.
On November 7 2013, the CA invalidated an arrest warrant on Lee issued by the Pampanga regional trial court (RTC) in relation to the housing scam. The warrant of arrest was issued by Pampanga RTC Judge Ma Amifaith S Fider-Reyes. 
The CA "ordered the quashal, recall and lifting of the warrant of arrest and the cessation of further proceedings" in his criminal case at the RTC.
The CA order, however, was opposed by both the Department of Justice and the Home Development and Mutual Fund or Pag-IBIG before the SC.
In the March 12 CA hearing, Lee's petition was submitted for resolution. – Rappler.com