Filipino troops in the disputed shoal were last given their food in November. The Navy says it has to provide for them despite blockade put up by China.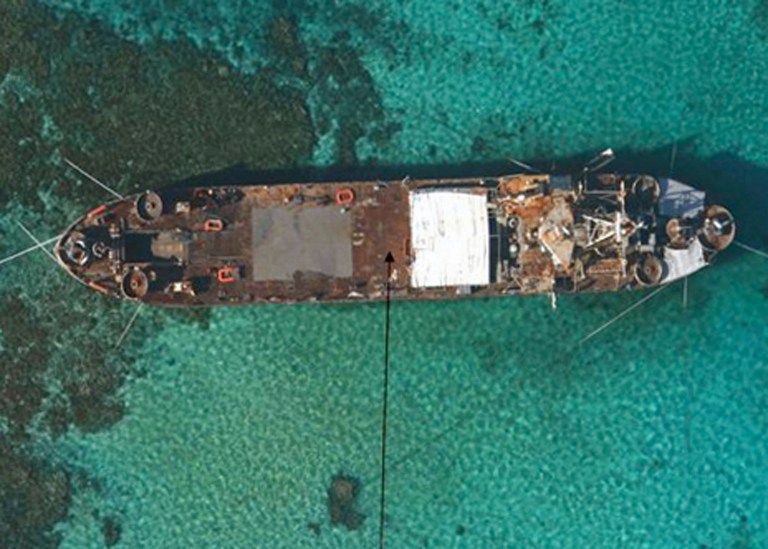 MANILA, Philippines – Inspite of China's "blockade," the Philippines is preparing to send more civilian ships to Ayungin Shoal (Ren'ai Reef) because the troops there will die of hunger if they don't receive new food provisions, according to a Philippine security official. 
"I cannot tell you about the specific date, but what I can tell you is that's definite. It is not that we are trying to court China's ire. We do not want to starve our people to death or to thirst them," said the official who asked not to be identified because he is not authorized to speak on the issue.
A stranded Philippine warship is serving as a Marines detachment in Ayungin. China has repeatedly urged the Philippines to remove the ship. 
The troops there were last given their provisions in November. Two civilian ships chartered by the Navy were on their way there early this week to bring food and water, but Chinese coast guard ships blocked them. The next day, the Philippine Navy was constrained to literally drop gallons of water using a light aircraft.
"We really have to pursue their reprovisioning because we don't want them to die. These are our people. The Navy has the moral obligation to support its personnel in Ayungin," the official added.
The Philippines on Tuesday, March 11, protested Beijing's blockade. 
The shoal is located in the West Philippine Sea (South China Sea), the subject of a historic case that Manila filed against Beijing. (READ: What's at stake in our case vs China)
It was China that revealed the blockade and protested that the civilians ships were carrying construction materials. China accused the Philippines of violating agreements to have a moratorium on construction in the disputed territories.
The Philippine security officials said it was not construction materials that the civilian ships were carrying. 
"What is contentious is the supposed construction materials [inside the civilian ships]. Those are not construction materials. Those are items for the improvement of the living condition of our troops there, the habitability of the place," he explained.
"We know who is continously building structures there," he added. – Rappler.com