The Court of Appeals stops the eviction of Edna Camcam from Forbes Park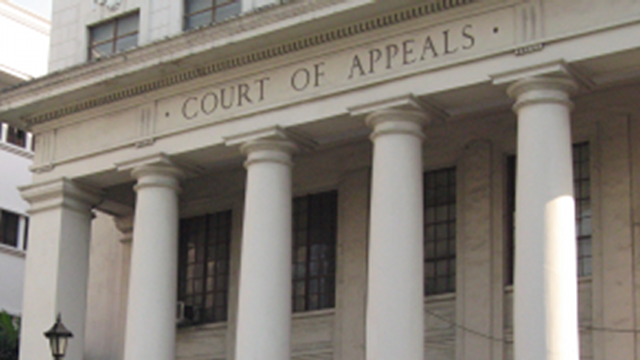 MANILA, Philippines – The Court of Appeals (CA) halted in the meantime the eviction of an alleged mistress of the late Armed Forces chief Fabian C. Ver from a posh mansion she has been staying in at Forbes Park.
In a 4-page resolution dated February 27 but released Wednesday, March 19, the CA Special 11th Division issued a 60-day temporary restraining order against a Makati RTC Branch 66 decision evicting Edna Camcam from the house.
The CA, however, required Camcam to post a cash bond of P10 million. The TRO will take effect upon the payment of the bond, according to Rule 58, Section 4(b) of the Philippine Rules of Court. 
The appellate court said Camcam's eviction can cause irreparable injury to Camcam, which warrants a TRO based on the rules of court.
"…it appears that grave injustice and irreparable injury (i.e., loss of possession of petitioner's home) would result to petitioner before the matter could be heard on notice," the ruling read.
The resolution was penned by CA Associate Justice Nina G. Antonio-Valenzuela and concurred by Associate Justices Vicente S.E. Veloso and Sesinando E. Villon.
Camcam has been staying in the Forbes Park mansion rent-free since the 1990s. It was lent to her by Dr. Daniel Vazquez upon the request of Ver who was then in exile after the ouster of former dictatorial President Ferdinand Marcos.
Camcam is rumored to be the long-time partner of Ver, the right hand of Marcos during his dictatorial regime. 
Case respondents Makati RTC and Vazquez were required to submit a reply-comment to Camcam's petition before the CA.
The CA heard the case on March 12.
Ownership claim
Camcam has previously filed her ownership claim over the property after Vazquez initiated ejectment proceedings for her refusal to vacate.
A statement from the Vazquez camp released on January 30 cites a Makati RTC ruling penned by Judge Winlove Dumayas dated December 16, 2013 saying that Camcam herself admitted that Vazquez owned the property.
According to the statement, Camcam executed a legal document titled "Guaranty" in September 1994 admitting Vazquez as the owner. "Camcam claimed to have fully paid for the property but the court said she issued the check to a corporation, not to Vazquez. She also could not present proof that the checks had been encashed," the statement read. – Rappler.com