The TRO issued by the Supreme Court negates, for now, the appelate court's junking of charges against former Pag-IBIG foreclosure manager Alex Alvarez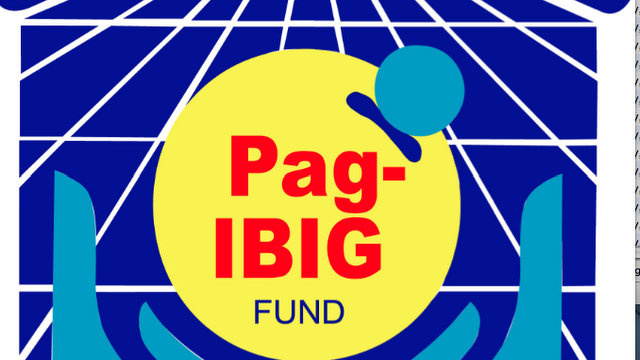 MANILA, Philippines – The Supreme Court (SC) on Wednesday, March 19, issued a Temporary Restraining Order (TRO) that effectively allowed for now the continuation of criminal proceedings against lawyer Alex Alvarez, a co-accused of businessman Delfin Lee.
Both Alvarez and Lee are accused of syndicated estafa over the use of ghost borrowers to obtain P6.6 billion in housing loans from the Home Development Mutual Fund or Pag-IBIG. The housing loans were secured by property developer Globe Asiatique (GA). 
The TRO issued by the SC 3rd Division on Wednesday negates the appellate court's junking of charges and quashing of the arrest warrant against Alvarez, a former Pag-IBIG foreclosure manager.
The Department of Justice (DOJ) filed crimininal complaints against Lee, his son Dexter, Pag-IBIG lawyer Alvarez, GA documentation officer Cristina Sagun, and GA accounting head Cristina Salagan before the Pampanga regional trial court (RTC) in relation to the scam.
In May 2012 and upon the filing of syndicated estafa charges by the DOJ, Judge Maria Amifaith Fider-Reyes of Pampanga RTC Branch 42 ordered the issuance of the arrest warrants against the 5 accused. The arrest warrants have since been deemed recalled by the CA.
In its Wednesday TRO, the SC 3rd Division was acting on a petition filed by the DOJ through the Office of the Solicitor General. The SC 3rd Division is chaired by Associate Justice Presbitero Velasco Jr. 
Legal battle
The legal tug of war on the status of the 5 accused has undergone twists and turns over the past two years. 
The SC on April 13, 2013 also issued a TRO on a CA ruling clearing Sagun of charges for lack of evidence.
The CA dismissal of the charges against Sagun – released in October 2012 and later on upheld in February 2013 – reduced the charges of syndicated estafa to mere estafa, a bailable crime.
"If only less than 5 persons are charged for syndicated estafa, the estafa or swindling cannot be committed by a syndicate," the CA said in its February 2013 decision penned by Justice Angelica Gacutan. "To hold otherwise would be to deny such persons of the right to bail thus, violating their constitutional right to due process and liberty."
In October 2013, the CA also ordered a stop to the criminal proceedings against Lee and the quashal of his arrest warrant.
The DOJ has petitioned before the SC various CA rulings preventing the justice department from pursuing its case against the 5 alleged scammers.
On March 3, the SC ordered temporarily restrained the enforcement of a Pasig RTC ruling that stops the DOJ from conducting its preliminary investigation on 3 other criminal complaints against Lee. The TRO allows the DOJ for now to pursue its probe and determine whether the evidence against Lee on the 3 other complaints can stand in court. (READ: More cases for Delfin Lee? SC allows DOJ preliminary probe)
The March 3 TRO was issued "to avoid irreparable injury" on the DOJ "who may be prevented from performing its legally mandate duty to protect public interest."
The High Court also issued on March 12 a TRO against the October 2013 CA ruling quashing the warrant of arrest against Lee. The order effectively validated Lee's detention, which he tagged as illegal. (READ: SC: Delfin Lee stays in jail for now)
On March 13, out of judicial courtesy to the High Court, the CA junked a petition by Lee to be released from detention. (READ: CA junks Delfin Lee's petition to be released)
Lee was arrested on March 6 for his involvement in the housing scam. – Rappler.com