The Israel Embassy in Manila and other Israel posts worldwide resume operations after diplomats end a global strike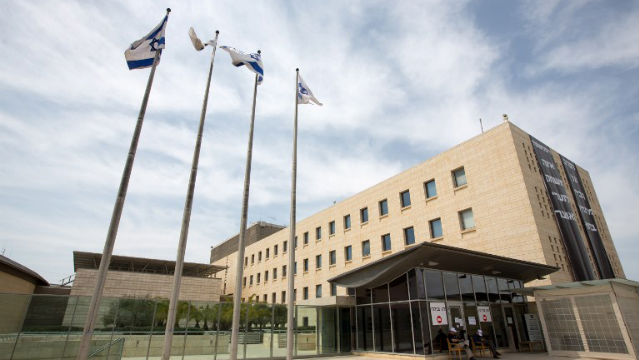 MANILA, Philippines – The Israel Embassy in Manila resumed operations on Thursday, April 3, after Israeli diplomats ended a 10-day global strike.
"The Israel Embassy in Manila is pleased to inform you that as of today, April 3, 2014, all services of the embassy are fully operational. We all have been eager to go back to work and we are glad that the labor dispute has been resolved," the Israel Embassy said in a statement.
The embassy can now resume processing documents of Filipino workers bound for Israel.
Israel's embassy in Manila, along with other Israeli posts abroad, earlier temporarily closed shop after Israel's Finance Ministry  failed to reach a compromise with Israeli diplomats demanding  "a fair wage and reasonable labor conditions."
The Jewish Telegraphic Agency (JTA) reported that the strike ended following the government's promise to increase the salaries of its diplomats.
Under a collective agreement, salaries of diplomats will also be adjusted to the cost of living in their country of assignment.
Diplomatic spouses will also be compensated properly for loss of work in their careers and expenses for education of their children will also be shouldered by the foreign ministry.
The Israeli Foreign Ministry Workers Union said in a statement on Wednesday, April 2: "We are glad that the State of Israel understands the difficulties that the fighters of the Foreign Ministry must deal with and are sorry for the unnecessary damage that was caused. Tomorrow the foreign fighters of Israel will return to the global front line."
The diplomats' strike began on March 24. It closed down Israel's 103 posts worldwide. It paralyzed Israel's diplomatic system as well as foreign relations and ongoing negotiations.
It also caused the postponement of visits of world leaders to Israel and official foreign trips of Israeli officials, including Israeli Prime Minister Benjamin Netanyahu who was to visit Mexico, Panama and Colombia this month –  a supposed historic visit as it would have been the first by sitting Israeli prime minister to South America.
It was also feared earlier that the visit of Pope Francis  to the Holy Land next month might be affected by the strike. The Pope is scheduled to visit Israel, Jordan, and the Palestinian Territories by the end of May. – Rappler.com