This is AI generated summarization, which may have errors. For context, always refer to the full article.
At least 38 passengers have been rushed to the James Gordon Memorial Hospital. Most of them have no major injuries, but 6 are under observation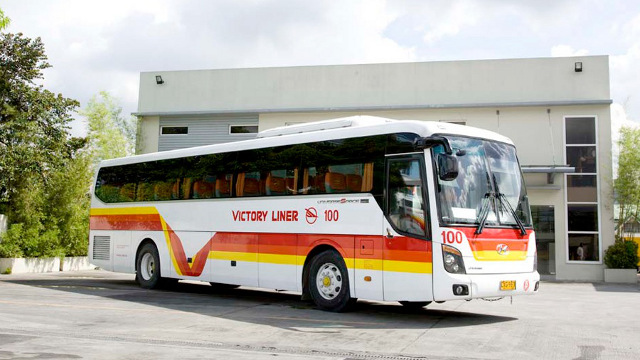 MANILA, Philippines – A Victory Liner bus fell into a shallow ravine in Olongapo City, Zambales, on Monday, April 21, after it tried to avoid an old female bystander.
Unfortunately, the bus still hit the bystander, who was killed. The bus, carrying the plate number CWX 666, then veered off the road and fell into a ravine around 3 meters deep, Hernan Valencia, assistant terminal master of Victory Liner, told Rappler in a phone interview.
The accident took place at around 5 pm, in Barangay Old Cabalan.
A total of 38 passengers were rushed to the James Gordon Memorial Hospital. Their injuries were not critical, Valencia said, but 6 were put under observation.
Relatives of the victims may call (047) 222-2241 to coordinate with Victory Liner, said Valencia. – Rappler.com