Sammy Oliverio was the 3rd media member to be killed in Digos City since 2006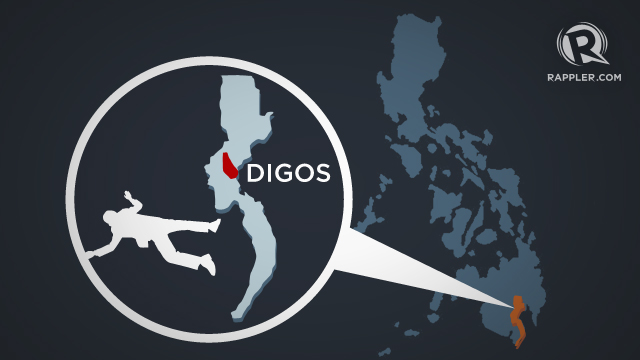 DAVAO CITY, Philippines – Exactly 54 months since the brutal massacre of 58 people, including 33 journalists and media workers, in Maguindanao, a veteran radio broadcaster was shot dead by unknown assailants in Digos City on Friday morning, May 23.
Initial reports said Sammy Oliverio, a veteran broadcaster of Radyo Ukay, was traveling on a motorcycle along Del Pilar Street when armed men shot him.
Oliverio died instantly, the police said.
Oliverio was known to be vocal in condemning illegal drugs and gambling in the city.
The National Union of Journalist in the Philippines-Davao denounced the attack and lambasted the government for failing to address the existing culture of impunity in the country.
Oliverio was the 3rd journalist killed in Digos City since 2006.
Impunity index
The New York-based Committee to Protect Journalists ranks the Philippines as the 3rd-worst in its "impunity index" of countries that fail to combat violence against the press. (READ: Gov't probes media killings)
As of middle of 2013, the committee said at least 72 journalists had been killed in the Philippines since 1992. 
On November 23, 2009, a total of 32 journalists were among 58 people kidnapped and massacred in Maguindanao, allegedly by members of the powerful Ampatuan clan.
Of the 196 people charged in that case, 88 remain at large, and rights groups said families of the victims as well as witnesses remain under threat of retribution.
Four years after the killings, no one has yet been convicted. Despite recent moves to speed it up, the trial is expected to drag on for years in the country's overburdened court system. – Rappler.com