This is AI generated summarization, which may have errors. For context, always refer to the full article.
Manny Pacquiao, Imelda Marcos, and Speaker Feliciano Belmonte Jr still richest in the House of Representatives, but Zajid Mangudadatu and Ruby Sahali from ARMM, are also among the wealthiest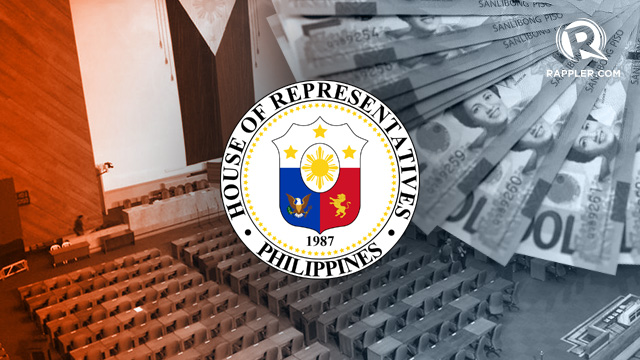 MANILA, Philippines – In 2013, professional boxer and Sarangani Representative Emmanuel "Manny" Pacquiao remained the wealthiest lawmaker in the House of Representatives. 
No surprises there, considering that he earned US$20 million (about P875.4 million) from his latest fight, which Forbes said, brought his total career earnings to over $300 million.
What would be curious to note in the 2013 summary of lawmakers' Statement of Assets, Liabilities and Net Worth (SALN) is that two of the wealthiest representatives in the House come from the poorest region in the Philippines –  the Autonomous Region in Muslim Mindanao.
They are Maguindanao 2nd district Representative Zajid Mangudadatu (P215.8M) and Tawi-Tawi Representative Ruby Sahali (P173.72M).
Both are neophyte House members who belong to powerful political clans in the South. Mangudadatu is the brother of Maguindanao Governor Esmael Mangudadatu, while Sahali is the daughter of former Tawi-Tawi governor Sadikul Sahali. 
Watch this report below.
Here are the 25 wealthiest House members in 2013, based on their SALNs: 
Sarangani Representative Emmanuel "Manny" Pacquiao – P1.35B (down from P1.77B)

Ilocos Norte 2nd district Representative Imelda Marcos – P922.80M (same as 2012)

Speaker Feliciano Belmonte Jr – P819.75M (up from P817.57M)

Negros Occidental 3rd district Representative Alfredo Benitez – P713.88M (up from P702.07)

Negros Occidental 1st district Representative Julio Ledesma IV – P617.33M (up from P590.56M)

Las Piñas Representative Mark Villar – P526.45M (up from P361.78)

Leyte 1st district Representative Martin Ferdinand Romualdez – P475.00M (up from P474.18M) 

Rizal 1st district Representative Joel Roy Duavit – P272.98M (up from P195.92M)

Tarlac 1st district Representative Enrique Cojuangco – P217.52M (up from P214.84M)

Maguindanao 2nd district Representative Zajid Mangudadatu – P215.85M (neophyte)

Cavite 3rd district Representative Alex Advincula – P202.28M (neophyte)

Nueva Ecija 2nd district Representative Joseph Gilbert Violago – P188.35M (up from P121.26M)

Quezon 3rd district Representative Aleta Suarez – P184.28M (neophyte) 

Leyte 4th district Representative Lucy Gomez – P181.17M (up from P179.60M)

Tawi-Tawi Representative Ruby Sahali – P173.72M (neophyte)

Cavite 2nd district Representative Lani Mercado – P166.715 (down from P169.14M – filed jointly with husband Sen Ramon "Bong" Revilla)

Ilocos Norte 1st district Representative Rodolfo Fariñas – P160.88M (up from P159.48M)

Misamis Occidental 2nd district Representative Henry Oaminal – P160.40M (neophyte)

Pangasinan 3rd district Representative Rose Marie Arenas – P159.43M (first-termer)

Pampanga 2nd district Representative Gloria Macapagal-Arroyo – P136.76 (up from P120.51M)

Iloilo 1st district Representative Oscar Garin – P136.67M (neophyte)

Misamis Oriental 1st district Representative Peter Unabia – P127.86M (up from P97.98M)

San Juan City Representative Ronaldo Zamora – P127.18M (first-termer)

Manila 5th district Representative Amado Bagatsing – P117.77M (up from P117.73M)

Aklan Representative Teodorico Haresco Jr – P113.38M (up from P104.78)
Biggest jump  
Compared to 2012, the list of wealthiest lawmakers, especially those in the top 10, remained almost the same, except for the entry of new lawmakers elected during the 2013 mid-term elections.
Of the 25 richest House members, Mark Villar, son of incumbent Senator Cynthia Villar and former senator Manny Villar, made the biggest jump in wealth from 2012 to 2013. 
Villar became wealthier by P164.67 million, up from P361.78 million in 2012 to P526.45 million in 2013. In 2012, Villar's net worth also increased by P200 million.
This year, 6 neophyte solons are among the top 25 richest congressmen. Aside from Sahali and Mangudadatu, Representatives Advincula, Suarez, Oaminal and Garin are among those whose wealth exceeded P100 million. 
Two first-termers are also in the list: Zamora and Arenas.
Find out your representatives' net worth here:
2013 SALN Summary – House of Representatives by Rappler Philippines
– Rappler.com