Foreign Affairs Secretary Albert del Rosario doubts if China is serious about speedily crafting a binding code of conduct in the disputed South China Sea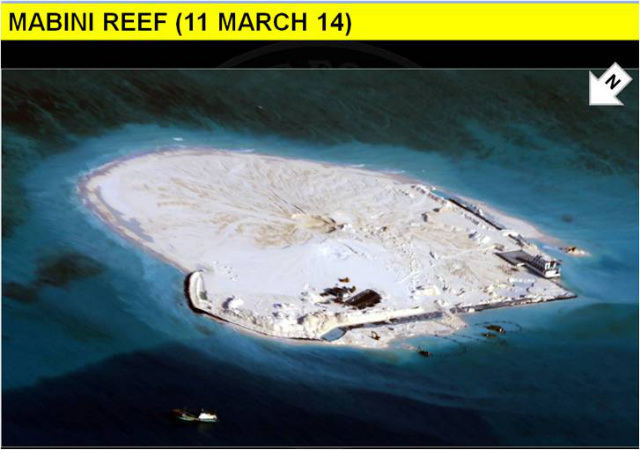 MANILA, Philippines – The Philippines' top diplomat criticized China on Thursday, June 5, for its "expansion agenda" that casts doubt on its willingness to craft a binding code of conduct (COC) in the disputed West Philippine Sea (South China Sea).
In an interview with reporters, Philippine Foreign Affairs Secretary Albert del Rosario pointed out that while "there has been some modicum of…trying to move" the COC forward, he does not see "any desire on China's part" to craft the COC quickly.
The legally binding COC is seen to replace the non-binding, 12-year-old Declaration on the Conduct of Parties in the South China Sea (DOC).
Crafting the COC is one of the tracks pursued by the Philippines to keep peace and stability in the South China Sea. The other track is pursuing a historic case against China before an arbitral tribunal at the Permanent Court of Arbitration. (READ: Tribunal orders China to answer PH pleading)
"I'm not very optimistic about whether China is serious about an expeditious conclusion, because I can see the aggressive provocative acts that we're seeing now, which is…their way to pursue their expansion agenda. I see an expansion agenda. That's clear to everyone," Del Rosario told reporters on the sidelines of the Asia Europe Meeting (ASEM) Manila Conference.
The Philippine Department of Foreign Affairs (DFA) has spoken out against China's "expansionism" in the past.
'Gross violation'
"Expansionism in the form of the 9-dash line in the South China Sea is in gross violation of the rule of law and threatens peace and stability," said then DFA spokesman Raul Hernandez in February, reports said.
Through its 9-dash line, a demarcation mark, China is claiming virtually the entire South China Sea.
This expansive claim is seen, for one, in China's reclamation activities on the Mabini Reef (Johnson South Reef) in the disputed Spratly Islands.
Speaking to reporters on Thursday, Del Rosario added: "Until this expansion agenda, I believe, is completed, I don't see a desire on their part to conclude the COC, because what effectively is going to happen is, they have an expansion agenda, and you're looking at a COC. You complete your expansion agenda because the COC looks forward; it doesn't look backwards."
"I hope I'm wrong," he added, as he said the Philippines is working with the Association of Southeast Asian Nations to make the COC a reality.
Del Rosario made this statement after Aquino, also on Thursday, said China seems to be boosting its presence in the West Philippine Sea, or parts of the disputed waters claimed by the Philippines. The Philippines fears China is doing another Mabini.
Del Rosario said the Philippines is considering to protest this. – Rappler.com