China is conducting reclamation activities in another part of the disputed South China Sea, the Philippines says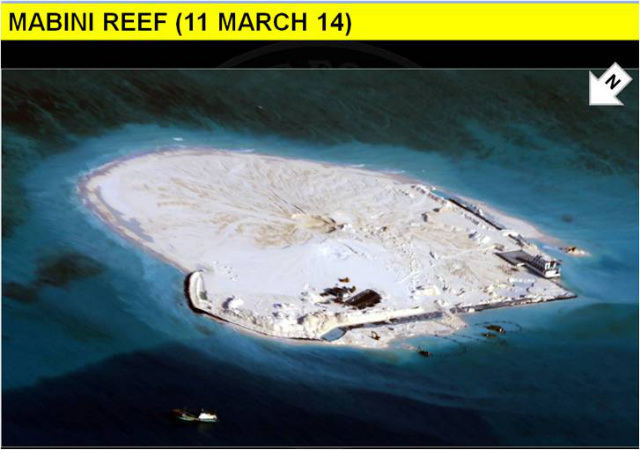 MANILA, Philippines – The Philippines filed another protest against China for its reclamation activities on a reef in the disputed West Philippine Sea (South China Sea), the Philippine Department of Foreign Affairs (DFA) said Friday, June 13.
The reclamation activities have reportedly taken place on the McKennan (Hughes) Reef located in the Spratly Islands in the West Philippine Sea, DFA spokesman Charles Jose said.
The Philippines filed this protest last week, he added.
China has not issued a statement on this.
In May, the Philippines said it also protested China's reclamation activities on the Mabini Reef, in the Spratlys.
"These actions are considered destabilizing and in violation of the Declaration on the Conduct of Parties in the South China Sea and international law," the DFA said back then.
Earlier in June, Philippine Foreign Secretary Albert del Rosario said the Philippines is considering to file another protest against China's reclamation activities on the Gavin and Cuarteron Reefs in the Spratlys.
The DFA has not released an update on this possible protest.
Del Rosario has criticized these reclamation activities as part of China's "expansion agenda" that hinder peace and stability in the South China Sea. – Rappler.com