The project will fund the installation of radar systems in Palawan to cover the West Philippines Sea and old radar sites Lubang and Pasuquin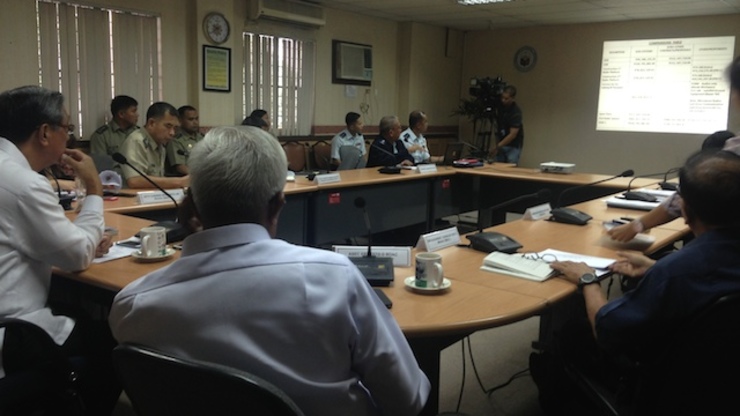 MANILA, Philippines – The Philippines is fast tracking the acquisition of air defense surveillance radars from Israel's Elta Systems so it can monitor intrusions in its air space.
The project worth P2.68 billion ($62.85 million*) will fund the installation of radar systems in Palawan to cover the West Philippines Sea (South China Sea) and old radar sites Lubang Island in Occidental Mindoro and Pasuquin Air Station in Ilocos Norte.
"Palawan is a new location but even the old ones have to be restored or we have to build new basing facilities. This is part of the overall capability upgrade. Even without the incidents that came in recent years, this was already programmed," Defense Undersecretary Eduardo Batac told reporters on Wednesday, July 9, after a meeting of the Bids and Awards Committee to discuss the project. 
The radar systems cover a 350-nautical mile radius, Batac said.
Batac said they are now determining the the proposed values to specific deliverables in the government-to-government project. Aside from the radar systems, the project includes the construction of radar platforms, communication systems, tests, and provision of spare parts.
Technical specifications were discussed during the pre-negotiation stage although Batac said this has to be formalized. Limited details were divulged to the media. The committee held an executive session following a discussion of the proposed values. 
Batac gave assurances that Israel offered "better terms" than other proponents of the project.
The project is part of the capability upgrade of the Philippine Air Force, which is also acquiring a squadron of fighter jets from South Korea, long range patrol aircrafts, and anti-submarine helicopters, among other brand new air assets. 
The Philippines has one remaining radar system at the Wallace air station in San Fernando, La Union, leaving its Air Defense Identification Zone (ADIZ) practically unprotected. The radar system there also has limited range and is no longer fully operational.
"Your radars are supposed to be 24/7 facilities for purposes of detection against intrusions into our air space," Batac said. 
The Philippines had first rate air defense capabilities from the 1950s until the early 1990s when radar systems were in place as well as several squadrons of F-86F and fighters like F-5s.
The US, which used to maintain bases here, also complemented the country's air defense capabilities.
"Over the years, we have lost almost all of our air defense equipment. Our fighters are old and there are no more spare parts to maintain them," Batac said.
The first radar system is expected to be installed 22 months after the notice to proceed is issued and the letter of credit is signed. – Rappler.com
*$1:P43.32