Opposition Senator JV Ejercito believes the President 'clearly threatened' Supreme Court justices in his July 14 speech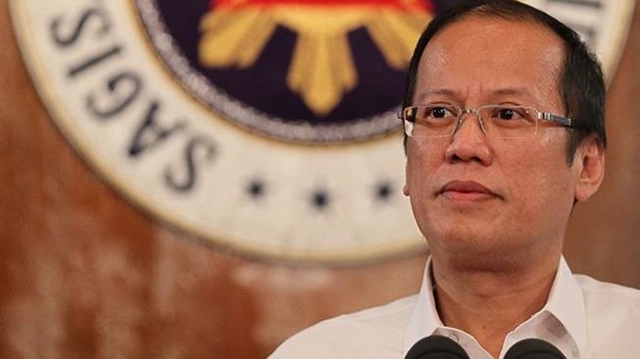 MANILA, Philippines (UPDATED) – Minority Senator JV Ejercito expressed alarm with what he viewed as President Benigno Aquino III's threat to impeach Supreme Court justices over their decision on the administration's spending program.

Ejercito responded to Aquino's July 14 primetime address on the Disbursement Acceleration Program (DAP) whose legality he staunchly defended despite a High Court ruling declaring parts of the program unconstitutional.

The senator took issue with Aquino's statement where the chief executive said: "My message to the Supreme Court: We do not want two equal branches of government to go head to head, needing a third branch to step in to intervene." (READ: Full text of Aquino's speech)

Ejercito, who filed a resolution to investigate DAP, said this statement was disturbing.

"Clearly, the President threatened the Supreme Court members with impeachment with his statement. This is worrisome as the chief executive has a feeling of invincibility at this point. Being popular for the past 4 years has given PNoy (Aquino) the confidence and arrogance by even challenging a co-equal branch, the Supreme Court," Ejercito told Rappler on Tuesday, July 15.

Ejercito echoed the statement of other legal analysts who were bothered by the tone and message of Aquino's speech.
War of the branches?
Ateneo School of Government Dean Tony La Viña on his Facebook page warned against what he called the "war of the branches" of government. (READ: Aquino speech: 'I don't believe I'm hearing this')
"I can see the scenario unfolding – the Supreme Court and the judiciary closing ranks because they have no choice. Impeachment proceedings initiated. The Supreme Court will of course unanimously nullify those proceedings. And then what happens next? The military taking over. Is that what we all really want?"
La Viña added, "I hope the statespersons of the Philippines must really step up now and intervene to find a solution before we all march to the abyss. Or am I exaggerating this?"

Senator Ejercito agreed with the assessment of Senator Sergio "Serge" Osmeña III that the President's defiance of the Supreme Court might pave the way for a constitutional crisis.

"Yes, it might lead to a constitutional crisis since a branch of government is defying the decision of a co-equal branch of government," Ejercito said.
Senator Antonio Trillanes IV shared his view. "It was a threat directed at the SC. However, if it was meant to be a leverage to get a favorable ruling on the motion for reconsideration, I don't think it's gonna work." 

On Monday night, the President questioned the Supreme Court ruling that the DAP undermined Congress' power of the purse. Addressing the Court, Aquino said "I find it difficult to understand your decision" and lamented that the ruling will not provide funding for worthwhile projects.

The opposition United Nationalist Alliance (UNA), of which Ejercito is a member, said Aquino's statements showed "he thinks he is the law."

'Aquino will abide by SC decision'

Aquino's allies at the Senate though came to his defense.

Senate Finance Committee Chairman Francis Escudero said he does not believe a constitutional crisis will result from Malacañang's position.

"I firmly believe that PNoy will abide by the SC decision – once it becomes final – even if he disagrees with it."

Senator Grace Poe agreed, saying that Aquino mentioned at the start of his speech that he does not want to get to a point where the two branches of government will clash.

"I think the mere fact that the President said he will find other means to fund worthy DAP projects and that he is appealing their decision shows that he is respecting the authority of the SC," Poe said.

Despite his defiant and combative tone, Aquino said he will file a motion for reconsideration to appeal the Court decision.

The President added that he will ask Congress for a supplemental budget to finance the projects whose funding used to come from DAP.

The Senate finance committee invited Budget Secretary Florencio Abad to a hearing on July 21 to clarify the fund releases under the DAP.

The committee asked Abad to submit the complete list of all the Special Allotment Release Orders (SARO) disbursed under the DAP including the projects, purpose, and amount released.

Weeks after critics and observers called for the release of the list, Malacañang finally released it shortly after the President's speech. – Rappler.com