Vice President Jejomar Binay urges Filipinos never to forget the 'origins' of the 1987 Constitution and how then president Corazon Aquino rallied Filipinos to favor its ratification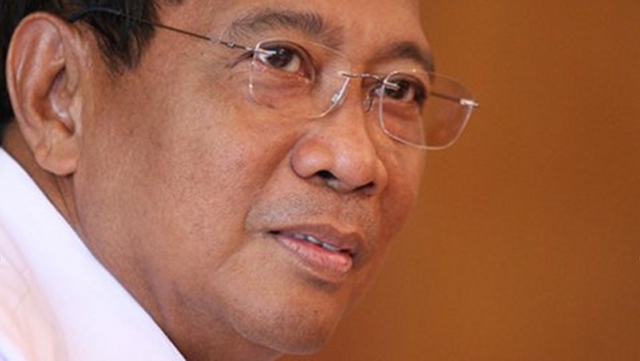 MANILA, Philippines – Vice President Jejomar Binay expressed his opinion on the controversial Disbursement Acceleration Program (DAP), saying that any government reform should be in line with the Constitution.
In a statement on Saturday, July 26, Binay said that while "innovative reforms" in government like the DAP should be pursued, these should not stray from the 1987 Constitution.
"Our Charter holds a mandate that transcends that of any elected official, and stands supreme. It is not an obstacle to progress but instead, safeguards our participation in the most important affairs of the nation," Binay said at the induction ceremony of the Rotart Club of Makati on Friday.
The Supreme Court decision on DAP, said Binay, should remind Filipinos that the journey towards full transparency and accountability "requires everyone's fullest participation and devotion, now and always."
Joining the call to let the rule of law prevail, Binay implored Filipinos to meet the SC decision "with sobriety, resisting temptations to engage in speculation, and to permit our legal processes to take their course."
Binay said that he is not dissuading fellow Filipinos from exercising vigilance, but he prays that the country would not fall prey to emotions. "Rather, let us weigh events with as impassionate a sense of justice as we can muster," he added.
The Vice President also urged the people to never forget the "origins" of the 1987 Constitution, and how then president Corazon Aquino ralied Filipinos to support its ratification in a plebiscite.
On July 1, parts of the DAP – started in 2011 by President Benigno Aquino III to fast-track projects and contribute to economic growth – were declared unconstituonal by the SC, voting 13-0-1.
Budget Secretary Florencio "Butch" Abad took full responsibility for the DAP's implementation, but Aquino rejected Abad's resignation on July 11, asserting that to accept it would mean that DAP is wrong.
The government has filed a motion for reconsideration before the SC to reverse the High Court's decision.
Meanwhile, an impeachment complaint was filed against Aquino on July 21 in connection with the DAP. – Rappler.com