There's been a considerable drop in people's approval of the President's anti-corruption efforts, but the first negative ratings in 4 years are for his efforts to control inflation and reduce poverty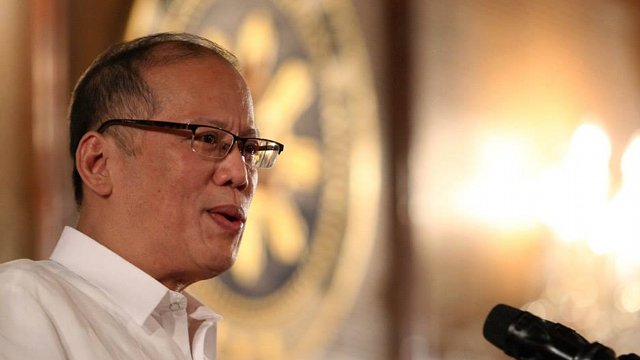 MANILA, Philippines – In his 2013 State of the Nation Address (SONA), President Benigno Aquino III promised to achieve inclusive growth for Filipinos, whom he had referred to as his "bosses." He had to – the Pulse Asia survey just before that annual speech showed that citizens were most concerned about their economic difficulties. 
So what happened a year later? In July 2014, just before Aquino was to deliver his fifth SONA, Filipinos gave his administration its first negative ratings in issues that have always been most urgent to them: controlling inflation and reducing poverty.
The President is also suffering his lowest approval rating in the platform he campaigned on: the fight against corruption. In fact, the decrease in people's approval of his anti-corruption efforts was considerable from 2010, when he was newly elected.
Between the two SONAs, the increasing prices of commodities remain the most urgent national concern for Filipinos – 61% considered it so in September 2013, and 52% in July 2014, according to Pulse Asia surveys. 
The other urgent concerns now are increasing the pay of workers (49%), fighting graft and corruption (47%), creating more jobs (38%), and reducing poverty (34%).
So will the President touch on inclusive growth again in his 2014 SONA? He has to – in spite of international praises for the country's economic performance and in spite of all his promises in last year's address, Filipinos are just not feeling the trickle-down effect. 
The Aquino administration got a -15 net approval rating in controlling inflation – its first negative rating in efforts to address urgent national concerns.
The July 2014 survey showed a high of 41% of Filipinos saying they disapproved of the administration's overall performance. About a fourth, 26%, approved of it; the remaining 33% were undecided. Net approval rating is the difference between the approval and disapproval ratings. 
It's a decline from the September 2013 survey, where 34% approved of the administration's performance, 32% disapproved, and 34% were undecided. In that survey, the administration got a 2 net approval rating in controlling inflation.
Negative ratings
The administration's net approval ratings in 4 issues declined between September 2013 and July 2014. In fact, it got a negative rating in a second issue: reducing poverty.
Increasing pay of workers: from 20 to 6
Fighting graft and corruption: from 20 to 15
Creating more jobs: from 23 to 11
Reducing poverty: from 11 to -1 
Table 1




PERCEIVED URGENCY OF SELECTED NATIONAL ISSUES AND THE NATIONAL ADMINISTRATION'S PERFORMANCE RATINGS (Pulse Asia)




June 24 – July 2, 2014 / Philippines




(Row Percent)

National Issues
% citing as One of Three Most Urgent Issues
Approve
Undecided
Disapprove
NAR*

Fighting criminality

20

54

32

14
+40

Increasing peace in the country

16

50

33

17
+33

Defending the integrity of Philippine territory against foreigners

—

47

37

16
+31

Stopping the destruction and abuse of our environment

16

46

37

17
+29

Enforcing the law on all, whether infuential or ordinary people

17

44

38

18
+26

Controlling fast population growth

9

39

38

23
+16

Fighting graft and corruption in government

47

42

31

27
+15

Creating more jobs

38

37

37
26
+11

Improving/Increasing the pay of workers

49

36

34
30
+6

Reducing the poverty of many Filipinos

34

32

35
33

-1

Controlling inflation

52

26

33
41

-15
When Aquino assumed office in 2010, these were the same issues that Filipinos said he should prioritize, a Pulse Asia 2010 survey showed. The people's most urgent concern has apparently not changed since.
The July 2014 survey was conducted around the time senators Ramon Revilla Jr and Jinggoy Estrada were arrested over their alleged involvement in the pork barrel scam, the Supreme Court ruled that Malacañang's Disbursement Acceleration Program (DAP) was partially unconstitutional, there were fresh tensions in the West Philippines Sea, and Aquino had dropped actress Nora Aunor from the roster of nominees for the National Artist Award.
Declining approval in anti-graft drive
The administration is also suffering its lowest approval ratings in its fight against corruption since 2010. 
From a high net approval rating of 44% in October 2010 – a few months since he assumed office – the administration scored a net of 15% on this front in the June 2014 survey. 
FIGHTING GRAFT AND CORRUPTION IN GOVERNMENT (Pulse Asia)

 
Approve
Undecided
Disapprove
Net
  June 2014
42
31
27
15
  March 2014
50
30
19
31
  September 2013
47
27
27
20
  March 2013
59
30
11
48
  November 2012
65
25
10
55
  March 2012
60
25
16
44
  November 2011
56
24
20
36
  June 2011
56
30
14
42

  February 2011

56

29

15

41

  October 2010
57
30
13
44
The Aquino administration is currently fighting corruption allegations, with some sectors calling the DAP the President's own pork barrel that was prone to abuse, just like the lawmakers' Priority Development Assistance Fund that the high court also declared unconstitutional. 
The DAP was funded by Budget Secretary Florencio Abad, with the President's blessings, pulling out Congress-approved funds for agency projects that the Palace deemed slow-moving so they could be used in other projects not funded in the budget law. These funds were declared savings even while the year wasn't over and were used to fund projects outside of the agencies and branches of government where the funds were taken – without Congress' approval and in violation of the Constitution.
The government filed a petition before the High Court seeking a reversal of the unanimous decision, but not without President Aquino assailing the tribunal in various speeches.
The Supreme Court ruling on the DAP prompted groups to file 3 valid impeachment complaints so far against Aquino. The House committee on justice, mandated to tackle these, will hold the first impeachment hearing against the President after the SONA. – Rappler.com