'It's a concern. We're doing everything to make sure that it does not reach us,' says Health Secretary Enrique Ona
MANILA, Philippines – With fears the west African Ebola outbreak could spread to other continents, the Philippines on Thursday, July 31, said it has the capacity to make early diagnosis should the virus reach the country.
"Meron na ho tayong complete reagents to diagnose [a victim with Ebola] (We already have complete reagents to diagnose a victim with Ebola)," Health Secretary Enrique Ona said in a press conference Thursday.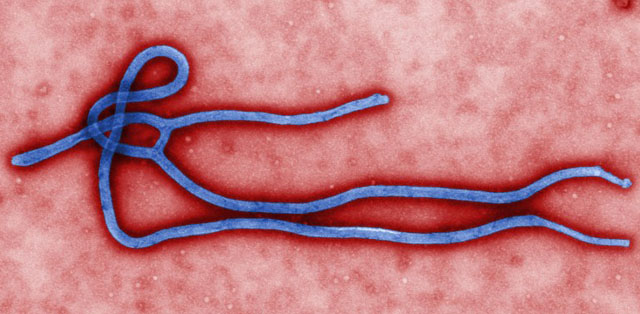 He said the Research Institute for Tropical Medicine (RITM) now has a kit to identify the virus so that if a Filipino gets diagnosed, a laboratory test can be conducted, which in turn the World Health Organization (WHO) can reconfirm and validate.
The Ebola virus can be transmitted through bodily fluids, causes severe fever, muscle pain, weakness, vomiting, and diarrhea. In some cases, it also causes organ failure and unstoppable bleeding. It can kill victims in just days. (READ: Ebola: a ruthless killer)
As of July 23, WHO said there have been 1,201 cases of Ebola and 672 deaths in the west African countries of Sierra Leone, Liberia, and Guinea. Ona said Ebola has a higher mortality rate, "similar" to the MERS Corona virus. 
Safety measures
"It's a concern. We're doing everything to make sure that it does not reach us," the health secretary said.
While WHO has not yet advised stricter immigration measures, Philippine airports already have thermal scanners which detect which arriving passengers have fever – one of the symptoms of Ebola. Thermal scanners were also used during the country's heightened alert against MERS. (READ: Ona: Philippines is MERS-free)
Passengers are also being asked to fill up a form to determine if they are coming from countries with the Ebola outbreak. (READ: World Ebola fears grow: Europe, Asia on alert)
Ona asked Filipinos from Guinea, Liberia, and Sierra Leone to make the necessary medical check-up before traveling back to the Philippines.
The Department of Health (DOH) will coordinate with the Department of Labor and Employment (DOLE) to get a list of Filipinos working in these 3 countries.
It will also conduct workshops for DOH regional directors, health workers all over the country, and other concerned government agencies to bring awareness about the virus.
Even if Ebola is now a major health concern, in the Philippines Ona is more worried about the common diseases during rainy season. (READ: DOH warns public of common diseases during rainy season)
"Walang dapat ika-worry. Matulog sila ng maayos, 'wag magpaulan, 'wag lumusong sa baha at linisin ang kanilang kapaligiran. Mas worried pa ako dito sa dengue at leptospirosis kaysa sa Ebola virus," he concluded.
(There's nothing to worry about. They should sleep well, avoid getting wet in the rain and walking in floodwaters, and clean their environment. I'm more worried about dengue and leptospirosis than the Ebola virus.) – Rappler.com