The SWS survey in June also shows negative net satisfaction ratings for the administration's on 4 issues, including media killings, consumer concerns, and hunger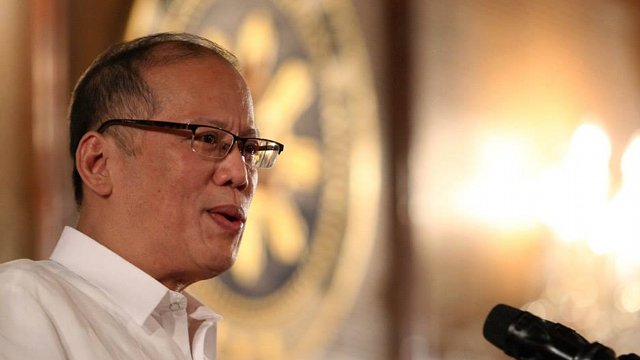 MANILA, Philippines – Satisfaction with the Aquino administration's performance showed a steep decline over the last quarter, even registering negative net ratings on 4 issues, the latest Social Weather Stations (SWS) survey showed.
The results of the June survey, released on Monday, August 11, showed an overall net performance rating of +29 for the administration, with 56% of respondents saying they are satisfied, 26% saying they are dissatisfied, and 18% claiming they are undecided.
The net rating was a 16-point drop from the net satisfaction rating of +45 in March. The administration got a +51 in December 2013.
His administration's rating in June is not far from the net ratings of President Benigno Aquino III himself, who registered a "moderate" +25 in the survey conducted in the same period. (READ: Aquino's ratings drop to lowest since 2010) 
The SWS survey in June also showed negative net satisfaction ratings for the Aquino's administration's handling of 4 issues: 
resolving the Maguindanao massacre case with justice (-44)
ensuring oil firms don't take advantage of oil prices (-19)
fighting inflation (-18)
ensuring that no family will be hungry (-9)
Meanwhile, respondents gave the administration the highest net satisfaction ratings in the following issues:
protecting the environment (+46)
providing enough supply of electricity (+45)
defending the country's territorial rights (+43)
promoting the welfare of OFWs (+42)
foreign relations (+41)
helping the poor (+39)
The survey was conducted June 27-30 among 1,200 respondents. Net ratings refer to the difference between the percentage of respondents who said they are satisfied with the administration's performance and the percentage of those who said they are dissatisfied.
The administration's net satisfaction rating is lowest in the National Capital Region, which gave it a +16. Luzon registered +26; Visayas, +41; and Mindanao, +34.
By economic class, it was the poorest segment, class E, that gave the administration the highest net satisfaction rating at +38. ABC and D registered a +27.
A survey earlier released by another polling firm, Pulse Asia, also showed negative net approval ratings for the administration's performance in controlling inflation (-15) and reducing the poverty of many Filipinos (-1). This survey was conducted in July. (READ: Where Filipinos give Aquino a failing grade) – Rappler.com