Others tell him to choose between his boxing and political careers.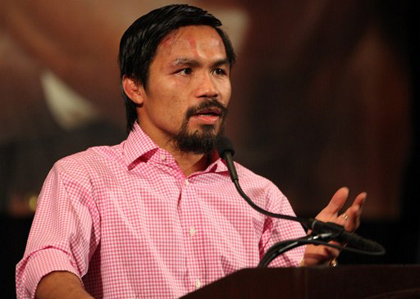 MANILA, Philippines – Many of Sarangani Rep Manny Pacquiao's colleagues in the House of Representatives want him to pursue a rematch against new WBO welterweight champion Timothy Bradley. But there are also those who want him to choose between his boxing and political careers.
Isabela Rep Giorgidi Aggabao wants a rematch but said Pacquiao's loss—albeit controversial—is a good thing.
"I am hoping that the drive and ambition that propelled Manny to the crest would return. He is still young. The loss is a good wake up call," said Aggabao.
"Of course, I am all for a return fight. That should be a dandy to watch," Aggabao added.
House Deputy Speaker and Zamboanga City Rep Ma. Isabelle Climaco is also in favor of a rematch. "Manny is indeed a true athlete. Rematch, why not? Go Pacquiao!" Climaco said.
Time to assess
Deputy majority leader Valenzuela Rep Magtanggol Gunigundo said it's time for Pacquiao to assess things.
"I hope Manny has the right attitude. Pride should give way to a rational analysis on the mental and physical fitness of Manny to face a rematch and get a different result from Saturday night," Gunigundo said.
While many analysts agree that Pacquiao was "robbed" on Sunday's game, many also noted that Pacquiao was not as  "hungry" as in his past bouts.   
"Pacquiao didn't take it to Bradley in the final 3 rounds like he should have. He was a bit slower and a bit less busy than he normally is, possibly tell-tale signs of aging and decline – and it's not surprising, given that he's in his mid-30s and has been involved in numerous wars over the course of his career," said Rappler's boxing analyst Carlos Cinco,
Choose: boxing or politics?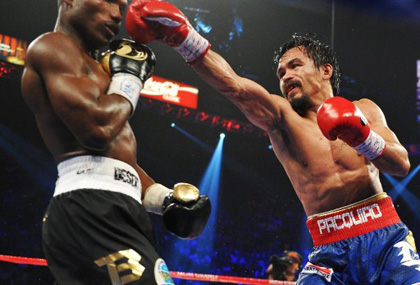 Former senator Rene Saguisag is making Pacquiao choose between his boxing and political careers.
"If he wants a rematch, he should focus on it and resign pronto as congressman and not be a habitual delinquent in syndicated estafa. He cannot be training for a rematch while studying money laundering legislation," Saguisag told Rappler.
Saguisag said Pacquiao's frequent absences in the House of Representatives is tantamount to a "syndicated political estafa."
Pacquiao is among the top absentees in the House of Representatives. In 2001, he was only present in 27 of total 59 session days.
Retiring from his boxing career is also a good option, said Saguisag. "Manny should quit while some in the audience are still applauding. We don't want him to be another stuttering, stammering Muhammad Ali," he said.
For Maguindanao Rep Simeon Datumanong, it's time for Pacquiao to concentrate on his public service, according to a statement issued by the House of Representatives. – Rappler.com
Click on the links below for more.