Direct-recording electronic machines will be used in select metropolitan areas to test if they can be used widely in succeeding elections. PCOS machines, however, will remain the primary technology in 2016.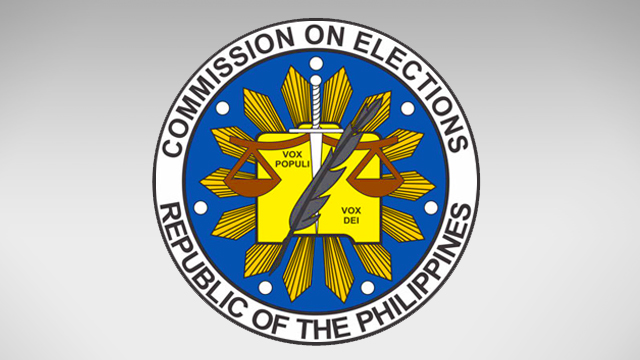 MANILA, Philippines – Along with the reuse of precinct count optical scan (PCOS) machines, the Commission on Elections (Comelec) will try touchscreen voting in the 2016 national elections.
Comelec plans to use direct-recording electronic (DRE) voting machines – which have touchscreen features – in some pilot areas during the 2016 polls, to see if this technology could be widely used in succeeding elections.
"This is in anticipation of next elections, let's say 2019 or 2022. We could have improved technology [in automated elections] using the touchscreens," said Comelec Chairman Sixto Brillantes Jr.
DRE machines would reduce queueing in polling precincts, said Brillantes, "because voters don't have to shade ballots anymore. They just have to press the images of their desired candidates on the touchscreens to cast their votes," he added.
The Comelec Advisory Council (CAC) recommended that the poll body use the DRE machines in metropolitan areas, in voting centers where a minimum of 20,000 voters are registered.
Brillantes noted, however, that DRE machines would be very costly if it would completely replace PCOS machines. "You have to put 5 to 10 DRE machines in each precinct. With 80,000 precincts, you'll buy at most 800,000 DRE machines, and it would cost around P55 billion [at current prices]."
On August 29, the Comelec en banc adopted in general the recommendation of the Comelec Advisory Council to reuse of optical mark reader (OMR) technology – used by the PCOS machines – as the primary technology for 2016.
Direct-recording electronic (DRE) voting was recommended as the secondary technology, as long as it inter-operates with the consolidated canvassing system (CCS), added the CAC.
More PCOS machines
Meanwhile, Comelec plans to purchase or lease up to 41,000 new PCOS machines to augment the 78,168 units in Comelec's inventory. PCOS machines were used in the 2010 and 2013 automated elections.
Brillantes said that the poll body will make sure that the additional new PCOS units would be compatible with the canvassing system. Meanwhile, existing units will be refurbished to include improvements in the PCOS machines' functionalities, like enhancements in transparency and a back-up of images of scanned ballots.
The poll chief added that it will be increasing the number of clustered precincts – and, therefore, the number of PCOS machines to be used – in the 2016 polls.
"In 2010 and 2013, our clustering is 1,000 [voters] per precinct. Now, we're going to lower it to 600 or 800. Therefore, we would need more machines," he explained.
Public bidding for all PCOS-related services will be open to all technology providers, including current supplier Smartmatic.
More details on the technology and logistics for the 2016 polls will come out in the next few days, said Brillantes, as Comelec is currently seeking the approval of its 2015 budget from both chambers of Congress.
Comelec's P16.9-billion budget for 2015 was approved by the Senate on August 26. It will go through the House of Representatives on Thursday, September 4.
Of the amount, around P10 billion will be spent for the automated election system in 2016, including the purchase of additional PCOS machines and new DRE machines for the pilot testing.
'No more flying voters'
Brillantes also announced that a "biometric voter identification apparatus" will be used in the 2016 elections. These devices will make use of the voters' biometrics data to identify and authenticate voter records in polling precincts on election day.
"This will solve partially the queueing problem in precincts. There will be no more flying voters, too. If you place your finger on the apparatus for it to read your fingerprint, and it determines that you're not on the voter's list, you will not be given a ballot," he said.
In addition, Internet voting for overseas absentee voters (OAV) is slated for the 2016 polls. Seafarers and OAVs who live far from Philippine embassies and consulates would most likely get a first shot at the Internet voting system which Comelec will pilot, said Brillantes.
Comelec still has to settle, however, whether a resolution from the poll body is enough or a law has to be passed or amended in Congress to implement Internet voting for OAVs. The commission also has to determine if the host country would allow it. – Rappler.com