Senator Alan Peter Cayetano grills an executive from Hilmarc's Construction Corporation over the allegedly overpriced Makati City Hall Building 2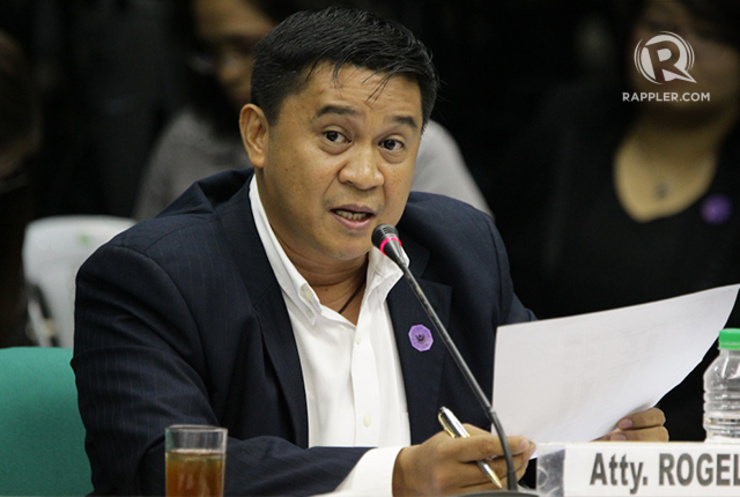 MANILA, Philippines – If it's not a "world class" or certified green building, then why the high cost?
Senator Alan Peter Cayetano on Thursday, September 4, grilled an executive from Hilmarc's Construction Corporation over the allegedly overpriced Makati City Hall Building 2.
Hilmarc's assistant vice president for legal Rogelio Peig told the Senate the Makati building was not overpriced – at least compared to other government projects.
Peig compared costs per square meter, and said the controversial building's P69,549.32 (*US$1,595.26) per square meter was not far from the P67,702.17 (*US$1,552.89) per square meter of the House of Representatives' North Lounge Extension or the Iloilo Convention Center Phase 1's P53,777.29 ($1,234.16)-P68,140.00 ($1,563.78) per square meter.
But Cayetano rejected Peig's explanation, accusing him of lying under oath. "Medyo niloloko tayo sa math eh (He's using the math to fool us)," a visibly irritated Cayetano said.
The senator said Peig didn't take into account the differences between the Makati building and other government buildings. The House of Representatives' building, for instance, features one comfort room, one kitchenette and individual rooms per legislator, said Cayetano.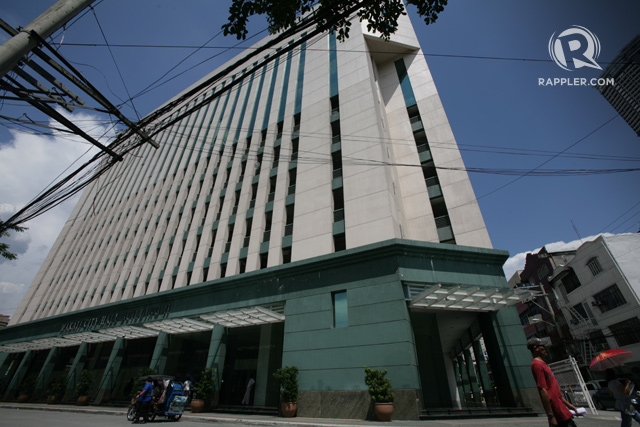 What's world class?
Cayetano, using the language of Vice President Jejomar Binay, asked Peig if the building "world class" or a certified green building.
"We're not saying it's world class. We're also not saying that it's not world class.," Peig answered.
"The Vice President says it's world class. So world class is a palusot (just an excuse)?" quizzed Cayetano. Peig did not answer.
Peig also admitted the building is not a "certified green building" because it did not go through the certification process. He added, however, that some of the building's features are "green."
Pressing even harder, Cayetano again asked Peig why the cost was so high even if the building wasn't "world class" or certified green. Again, Peig did not give an answer.
"Thank you for not dismissing this as politics," Cayetano told Peig. 
The Thursday hearing is the fourth in an ongoing probe into the P2.4 billion Makati City Hall Building 2. The building is the basis of plunder raps files against Vice President and former Makati Mayor Jejomar Binay and his son, incumbent Makati Mayor Junjun Binay.
After the filing of plunder charges, Senator Antonio Trillanes IV filed a resolution calling for a Senate Blue Ribbon committee probe into the building. In an interview with reporters after the hearing, Senator Nancy Binay, the daughter of the vice president, said she was "saddened" by the hearing.
She also said she didn't see the point of holding the hearings. "In the minds of the senators [Trillanes and Cayetano], the building is really overpriced," she said.
The Binay family has previously said the hearing is politically motivated. Vice President Binay is running for president in 2016 while both Trillanes and Cayetano have expressed interest in seeking higher posts. 
Private vs gov't projects
Making a reference to previous hearings, Peig said the Makati building was repeatedly compared to condominium buildings but stressed it would be better to compare it to other government buildings.
Based on the company's experience, he said, government projects cost more compared to private projects because the former's contracts are "all-in" and "represent 100% of all project costs."
In contrast, said Peig, private projects cut costs since the contractor's fee is only 35-45% of the project cost. Peig said because project owners could themselves source materials and "specialty contractors" for a project, they can cut on taxes and overhead expenses.
Cayetano rejected Peig's explanation, saying the price should not shoot up just because it was the contractor who was sourcing materials and specialty contractors.
"It doesn't matter to me. Because whether it's the owner who buys or it's you, both of you want to maximize profits and the least cost. So you should still have the same price," said Cayetano.
Upon further prodding by senators during the hearing, Peig conceded he was only sharing information as relayed to him by the company's top officials. Engineer Robert Henson, Hilmarc's Construction Corporation president, was invited but unable to attend the hearing.
Peig explained the company's top brass were abroad to fix a deal with a foreign company. Allegations of collusion and corruption surrounding the Makati building, he said, were hurting the company.
Cayetano and Trillanes insisted more officials of Hilmarc's, particularly those privy to the project itself, show up in the next hearing. Trillanes said the hearing was more important than any business woes since, if proven guilty, the company could be facing legal problems.
Senator Koko Pimentel, who chaired the Thursday hearing, also chided Hilmarc's and Peig. "Please come prepared for the next hearing… anticipate the senators' line of questioning," he added. – Rappler.com