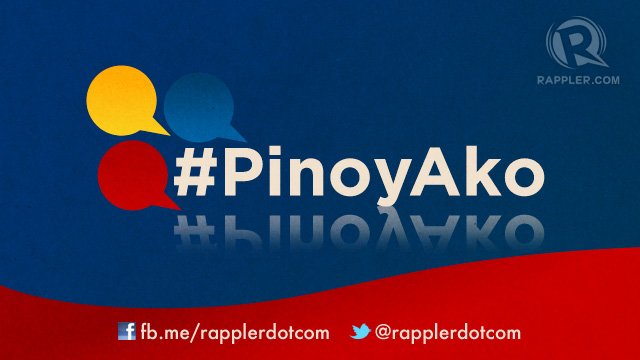 Change is in the air giving this year's Independence Day celebrations new meaning.  It's a time of soul-searching as Filipinos around the world try to define exactly what it means to be Filipino.  Rappler began a series looking at this by anthropologist Erin Sinogba followed by several pieces on the controversy around the Bayo ad, and the latest by physicist Reina Reyes, who gives third culture kids a new twist.  What do they all have in common?  They're helping define exactly what #PinoyAko means in an increasingly interconnected, global world.
Read the piece by Sinogba
, 
the debate on the Bayo ad
 and
the latest blog by Reina Reyes here
 – all on Rappler.