The budget department announces this weeks after a congressman criticized it for being 'detached' and overseas Filipinos started an online petition to have the P90M restored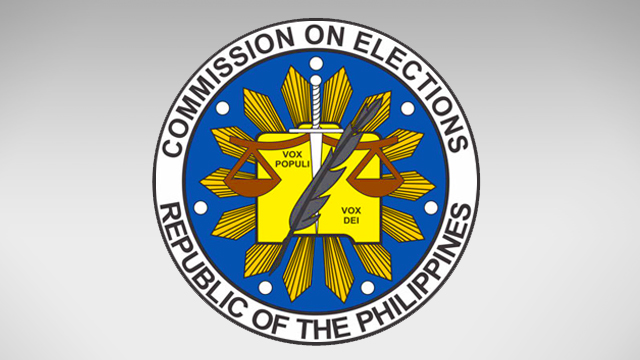 MANILA, Philippines – The Department of Budget and Management (DBM) is not restoring the almost P90 million that it slashed from the proposed budget of the Commission on Elections (Comelec) for 2015 meant for preparations for overseas voting in 2016.
In a statement on Monday, September 29, Budget Secretary Florencio Abad said the poll body will instead source the P89.6 million ($1.99 million)* for the overseas absentee voting (OAV) requirements from its savings.
"The P89.6 million being proposed by the Comelec for the OAV registration next year can be completely accommodated by utilizing their own savings, which they have generated since last year," Abad said.
Abad's statement came weeks after a hearing on the Comelec budget, where Akbayan Representative Walden Bello critized the DBM for being "detached" from congressional efforts to maximize the electoral participation of citizens overseas. Bello chairs the House committee on overseas workers' affairs,
An online petition has since been launched on the website Change.org for the restoration of the OAV fund in the Comelec budget.
However, the DBM said Comelec had agreed to the arrangement.
During the budget hearing where Bello criticized the DBM on September 4, Comelec Chairman Sixto Brillantes Jr said that if the P89.6 million would not be reinstated, the poll body could realign some items within its budget or use the savings it could incur from the purchase of new precinct count optical scan (PCOS) machines for the 2016 polls.
Abad cited this in his statement Monday: "It's very important to give our overseas Filipino workers the necessary means to participate in the coming elections. That is exactly why we advised the Comelec to prioritize the OAV registration in the use of their savings."
The Department of Foreign Affairs (DFA) would have a separate allocation for OAV-related purposes in its 2015 budget, the budget chief added.
Comelec's proposed budget for 2015 amounts to P16.9 billion ($375 million). – Rappler.com
*US$1 = P45.10