Malacañang says the rise in President Benigno Aquino III's numbers disproves his critics' prediction that his ratings would continue to plummet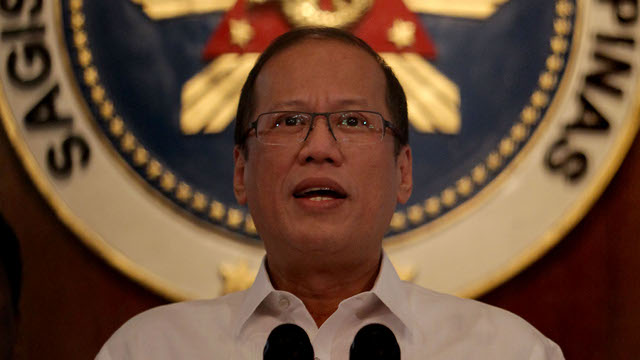 MANILA, Philippines – After registering his lowest satisfaction ratings since he stepped into power, President Benigno Aquino III recovered his numbers in the third quarter of 2014.
Results of a September Social Weather Station survey released on the official SWS website on Friday, October 10, showed a 9-point rise in net satisfaction with the President, elevating his "moderate" June rating of +25 to a "good" net rating of +34. The nationwide survey was conducted from September 26-29.
The survey results showed  59% of respondents satisfied with Aquino's performance, compared to 55% in April-June, while 25% were dissatisfied, down from 30% in the previous quarter.
Malacañang welcomed the latest survey results, praising Aquino's ratings as "historically high compared to the same period of other administrations." It also took a swipe at Aquino's critics.
"The professional naysayers and predictors of doom will perhaps find it inconvenient that their predictions of a trend have not materialized," Deputy Presidential Spokesperson Abigail Valte said in a statement.
Valte added, "Since 2010, the Aquino administration has consistently instituted good governance and transparency reforms, which have translated into tangible benefits for the people."
She said the results show that the Filipino people feel the reforms instituted by the administration.

"This commitment to tuwid na daan (straight and narrow path) has borne fruit, both in boosting our country's global reputation and in bringing about real change in people's lives. We believe that these solid achievements will always result in public support for the President's agenda of change," Valte said.
Malacañang vowed to continue its pursuit for "even more growth" and "an even brighter future."
Up everywhere, down among rich
According to the results, Aquino's ratings increased most in Metro Manila – where his satisfaction ratings rose by 16 points, and improved from "neutral" to "moderate."
In Balance Luzon, his satisfation rating stayed "moderate" but was up 13 points; remained "good" in the Visayas, although his ratings increased by 4 points; and stated "good" in but was up 3 points.
Aquino's satisfication rating also increased from "moderate" to "good" after his ratings among the socioeconomic Class D rose 12 points, while his score stayed "good" among the poorest Class E, though higher by 7 points compared to the last survey period.
The President's satisfaction rating among Class ABC, however, recorded a 5-point decrease, falling from "good" to "moderate."
In a previous interview, Budget Secretary Florencio Abad told Rappler he was confident the numbers will change especially after Aquino's State of the Nation Address, and the administration's explanation about its controversial economic stimulus package or the Disbursement Acceleration Program (DAP) that was declared partly unconstitutional by the Supreme Court.
His double-digit drops in June and July 2014 coincided with the Supreme Court ruling on the DAP, suggesting confusion over issues that Malacañang was facing. – Rappler.com