Bulk of the budget goes to food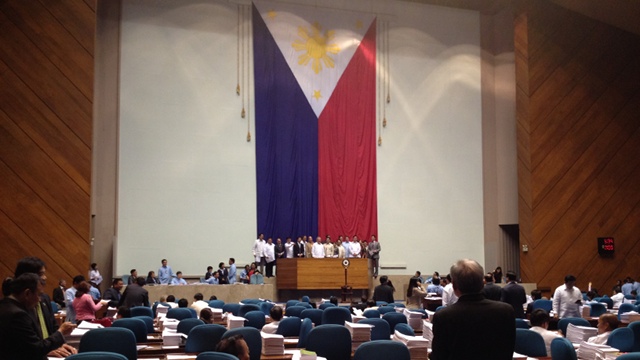 MANILA, Philippines – A month away, the House of Representatives is busy preparing for President Aquino's State of the Nation Address (SONA) to be held on July 23. It will cost the House of Representatives about P2.7 million, according to House secretary-general Marilyn Barua-Yap.
"Last year, I think we spent about P2.7 million. We usually maintain," Yap told reporters on Tuesday, June 19. An inter-agency meeting will be held on Wednesday, June 20, to finalize plans for the SONA.
Yap said bulk of the budget will go to "food for guests." The House of Representatives regularly hosts a reception for the dignitaries after the President delivers his SONA. It will be President Aquino's third SONA.
"It's not overspending. You are bringing in almost 2,000 people. It's very modest," Yap said.
There are 285 representatives and 23 senators. Each one of them are allowed to bring 3 guests. Former presidents, former members of Congress, heads of the diplomatic community, and Cabinet officials are also among those expected to attend the SONA.
Security will be tight, said Yap. It will be a joint effort fo the legislative security of the House of Representatives and the executive department. 
"They are not usually confirming whether there is a threat or not. The security people, whether Presidential Security Group (PSG) or the police, always assume 100% possibility of a threat," Yap said. – Rappler.com
Elsewhere on Rappler: