The poll body rolls out its iRehistro project in all Comelec offices in Metro Manila. It will be tested in Madrid, Spain, starting November 3 for overseas voters.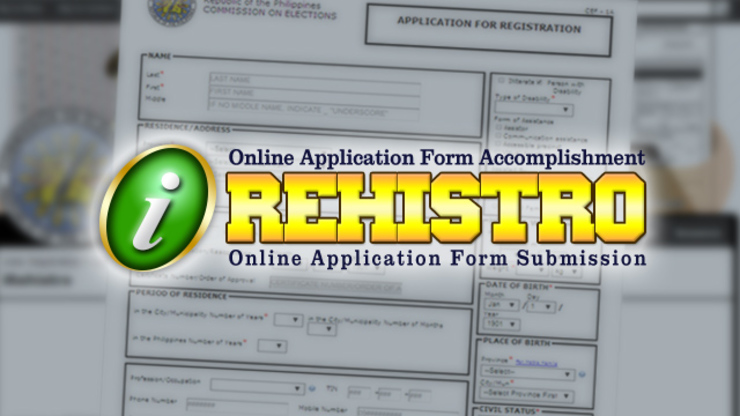 MANILA, Philippines (UPDATED) – Filipinos in select areas may now register online for the 2016 national and local elections.
On Monday, October 20, the Commission on Elections (Comelec) formally launched its iRehistro project. It facilitates the online accomplishment of the application form for voters' registration.
The iRehistro project was rolled out in all local Comelec offices in Metro Manila. Starting November 3, it will be implemented as a pilot project at the Philippine Embassy in Madrid, Spain, for overseas voters there.
Voter applicants may fill out Application for Registration forms at www.irehistro.com. They should then print 3 copies of the accomplished form in legal-sized bond paper.
To complete the filing process, the printed form and any valid ID should be personally brought to the local Comelec office, where the applicant's biometrics will be captured.
The iRehistro website also allows the applicant to schedule an appointment for the biometrics capture.
The website also includes online forms for other voter-related services, like the reactivation or transfer of voter records.
In a statement, Comelec Commissioner Al Parreño said that the iRehistro project makes the process of voter registration faster for both the applicants and Comelec personnel. It will minimize the queues at Comelec offices and lighten the encoding workload of election personnel.
The poll body aims to have 136,589 application foms filled out through the iRehistro website, Parreño added.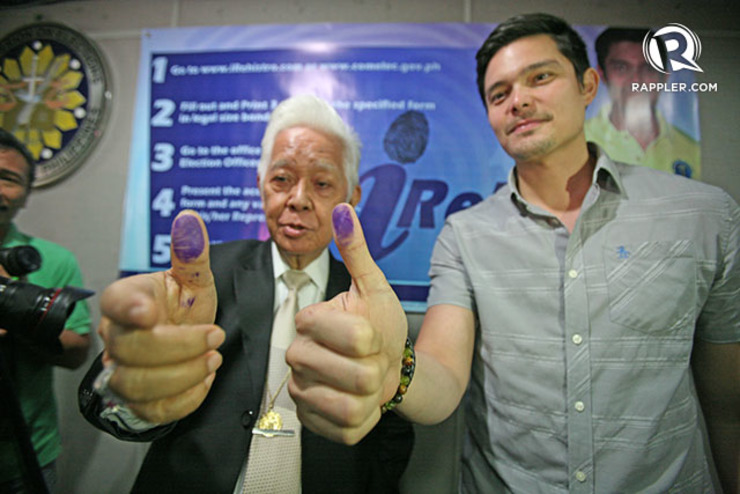 The National Youth Commission (NYC), through Commissioner and actor Dingdong Dantes, expressed its support for iRehistro in a separate project launch on Friday, October 24.
Pilot testing in Madrid
In a separate statement, the Department of Foreign Affairs (DFA) said the pilot iRehistro project in Madrid would initially run for a period of one month, starting November 3, to cover both sea-based and land-based registrants.
If the pilot project in Madrid proves viable, other Philippine foreign service posts may then request for inclusion in the project.
DFA and Comelec hope to have 1 million new overseas absentee voters (OAV) for the 2016 national elections. As of September 2014, the DFA reported that a total of 145,299 OAVs had registered in various embassies and foreign service posts around the world.
To sustain the momentum in overseas voters' registration, the third voter registration center for overseas Filipino workers (OFW) was inaugurated on October 1 at the office of the Overseas Workers Welfare Administration (OWWA) in Intramuros, Manila.
The other two overseas voter registration centers in the country are located at the DFA Office of Consular Affairs in Parañaque City, and at the Commission of Filipinos Overseas (CFO) in Manila.
Voter's registration for the 2016 polls is ongoing until October 31, 2015. – Rappler.com