The Vice President issues a short statement of support hours after President Aquino hit him for being critical of the administration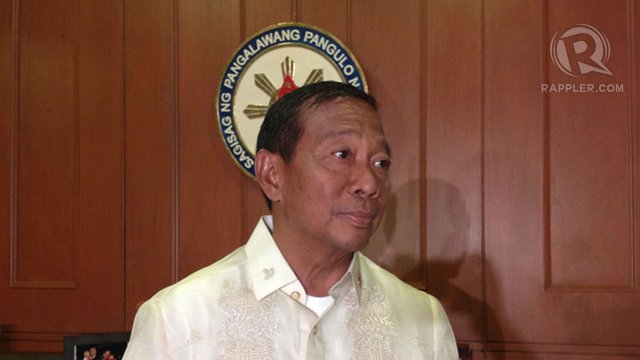 MANILA, Philippines – "I have the highest respect for President Aquino and I will continue to be a team player."
Vice President Jejomar Binay issued this short statement on Monday, November 3, a few hours after President Benigno Aquino II chided him for criticizing his administration.
Aquino told reporters Monday that as the country's second highest official, Binay should offer solutions to problems and not merely criticize. 
He was reacting to statements previously made by Binay against certain actions of the government, including the controversial Disbursement Acceleration Program and the "unfair" treatment of this administration toward detained former President Gloria Macapagal-Arroyo – issues that Aquino feel strongly about.
"If he thinks our direction is wrong, then he is also free to no longer join our movement," Aquino said. The Vice President is a key member of the Cabinet; he also supervises government programs and policies on mass housing. 
Binay has been in recent months uncharacteriscally critical of some of the administration's moves and programs, including the controversial Disbursement Acceleration Program (DAP) and the continous detention of former President Gloria Arroyo – issues that Aquino feels strongly about. 
Binay also accused Aquino's party mate, Liberal Party president-on-leave Interior Secretary Manuel Roxas II, of masterminding demolition job against him. Binay has declared his intent to run for president in 2016 while Roxas is the presumptive administration presidential bet.
It has been a difficult balancing act for Binay. He has always tried to isolate Aquino in his attacks against his allies, repeatedly declaring his friendship with Aquino and his family. – Rappler.com