The Philippines has sent a note verbale to China to protest its activity on the disputed reef, says Foreign Affairs Secretary Albert Del Rosario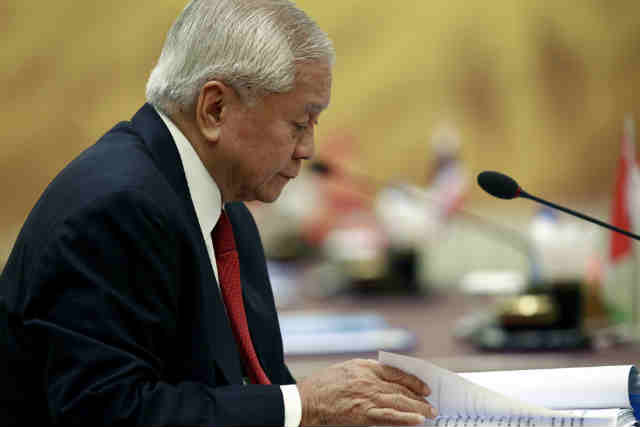 MANILA, Philippines – The Philippine foreign affairs department has sent a note verbale to China protesting its reclamation activities on Kagitingan Reef (Fiery Cross Reef) in the West Philippine Sea (South China Sea), Foreign Secretary Albert Del Rosario said on Tuesday, November 25.
"We already sent a note verbale on October 10 regarding that. We looked at our records and discovered that a note verbal had already been sent," Del Rosario told reporters on the sidelines of budget hearings in the Senate.
"We were protesting the activity," he added. 
A report last week by IHS Jane's Defence revealed new details of a land reclamation project China is undertaking on Fiery Cross Reef, known as Yongshu in Chinese. The US military had urged Beijing to stop the activity but the latter dismissed the comments as "irresponsible." (READ: China blasts 'irresponsible' US comments on island project)  
– Rappler.com