It sounds easy, and downright basic to many, but the PNP finally begins auditing its crime data
MANILA, Philippines – It may sound easy, or downright basic to some, but the Philippine National Police (PNP), in its almost 24 years of existence, has never really had a systematic way of gathering and verifying its crime data. 
Deployments were often made through hunches. In many cases, crime statistics were doctored – to make police commanders look better and their superiors, happier. 
PNP Directorate for Investigation and Detective Management (DIDM) chief Police Director Don Montenegro said that before changes were introduced, crime reporting efficiency was at a dismal 51%. 
It means that crime statistics reported by victims at the precinct level were not reflected in the reports submitted by police directors to the PNP headquarters in Camp Crame.
There are a lot of reasons why commanders resort to "point shaving:" there's a need to impress superiors and they're convinced that having low numbers – even if inaccurate – leads to faster promotion in the ranks. 
But from a culture of "bara-bara, kanya-kanya, and ningas-cogon" (guesswork, no coordination and sporadic action), the PNP has been working on a more scientific and approach to preventing, tracking, and solving crime.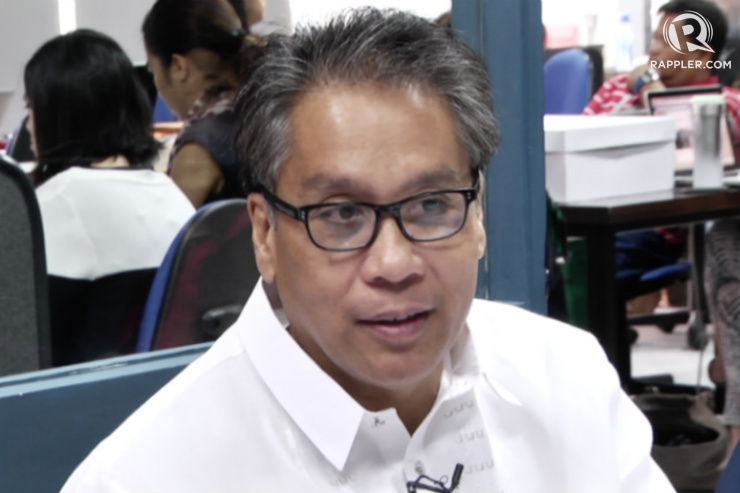 Criminals did not feel the entire weight of the PNP 

 
The result so far? A "downward trend" in weekly crime incidents reported in the National Capital Region during the latter half of the year, Department of the Interior and Local Government (DILG) Secretary Manuel Roxas II told Rappler in a Thursday, November 27 interview.
The trend comes after over 6 months of implementing "Operation Plan Lambat-Sibat," the PNP's experimental and "unconventional" program in the National Capital Region (NCR).
"It was too 'hit or miss,'" Roxas said of the PNP's past strategies in combating crime.
It took President Benigno Aquino III's orders for Roxas to step in and address the perceived rise in criminality.
Review blotters
Under "Lambat-Sibat," NCRPO commanders – station, city, and district chiefs – are pressed to report and tally crime statistics better. Police commanders' reports are verified by Camp Crame officials who review blotters. By coming up with a more accurate crime data, Camp Crame hopes to be able to better deploy personnel.
Roxas said it's a business-like approach to managing the PNP, long tainted with an inability to live up to its motto "to serve and to protect."
 

December 30, 2013 to June 15, 2014

June 16, 2014 to July 20, 2014

July 21, 2014 to October 26, 2014

June 16, 2014 to November 16, 2014

November 3 to 9, 2014

November 10 to 16, 2014

November 17-23, 2014

 

Note: Weekly average

 

 

 

Total Crimes

919

1029

965

948

760

713

520

Robbery/Theft

838

941

878

862

694

625

478

Carnapping

39

24

19

20

12

16

8

Motorcycle napping

42

65

68

66

54

72

34
Based on the PNP's own "audited" data, 520 crime incidents were tallied during the 3rd week of November, compared to an average of 919 incidents a week in the first half of the year. November crime incidents average around 664 incidents weekly from November 3 to 23, 2014. 
"I'm confident in the results because it's not a one-week wonder," Roxas, who as DILG chief oversees the PNP, said. 
Keeping cops honest 
Both Montenegro and Roxas admit that it wasn't easy to get everybody on board at first. The process, after all, is tedious. 
A total of 38 NCRPO police stations submit their weekly reports to the district chiefs and the NCRPO headquarters. The DIDM team at Camp Crame comb through the blotter logs – heavy, hardbound journals where policemen jot down criminal complaints. 
As of November 2014,

15 out of 38 station commanders

have been relieved for "point shaving." The NCRPO also saw a major shakeup early October when NCRPO chief Police Director Carmelo Valmoria relieved 4 out of 5 NCRPO district commanders.
The handwritten data in the logs are then compared to the submitted data. 
The weekly process of collating, auditing, and conducting some sort of a "reválida" will soon be replicated in the 159 police precincts in the National Capital Region's precincts, Roxas said. The idea, the DILG chief said, is to instill the idea that making more arrests and solving more crimes – and not lessening the numbers artificially – is the only way for PNP personnel to move forward in their careers. 
Getting better numbers also means better deployment of cops. More policemen are assigned to identified "hotspots" such as malls and commercial centers. Districts are also taught to focus on commerce-heavy cities and areas. 
"For instance in the Eastern Police District (which covers the cities of Marikina, Pasig, San Juan and Mandaluyong), you target Pasig and your crime rate will go down significantly," said Roxas.  
Closing the gaps 
The 150,000-strong PNP also had a huge problem: its units were competing with each other in the anti-crime drive. When the Oplan started, Roxas said, he discovered that the Criminal Investigation and Detection Group (CIDG), the Highway Patrol Group, NCRPO, and other units had vastly different and unconsolidated "Most Wanted" lists.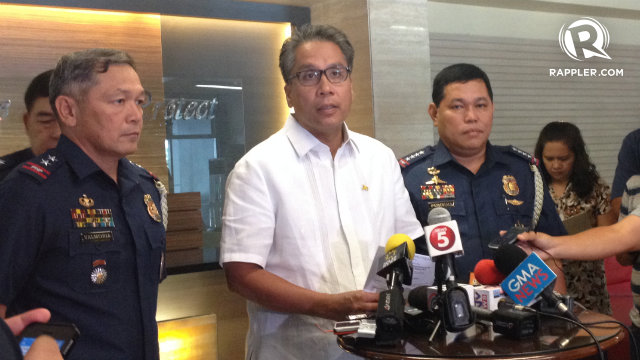 "You did not feel the PNP as a whole," said Roxas. For criminals on the run, moving out of the immediate vicinity of one unit already meant they were one step closer to evading arrest. 
Lists have since been consolidated and strategies, broken down to a "one team, one target" approach, according to Roxas. 
Gaps also included the lack of "boots" – or in the PNP's case, leather shoes – on the ground. Some 1,300 police personnel assigned to desk jobs were moved from Camp Crame to the NCRPO.
Another 600 office-bound uniform personnel from the district and regional levels were also moved back to the front lines. (READ: Private guards take over Camp Crame security)
The changes in the way things are being run in the NCRPO haven't gone unnoticed. Local government officials, who are used – and usually – have a huge say in the composition of police commanders in their areas, were surprised by the movement of personnel.
Roxas said he skirts around what could be a touchy issue with local officials by approving reliefs and reassignments right away. (READ: Combating NCR crime: Weekly 'scorecards' for mayors)
Valmoria admits he was also hesitant at first to remove underperforming officers until the DILG chief "gave [him] the imprimatur to relieve anyone." 
2015 and beyond
Come January 2015, all 38 police stations in Metro Manila will be equiped with closed circuit television (CCTV) cameras to monitor cops on duty. 
CCTV cameras, Roxas said, could have prevented crimes such as the highly-publicized La Loma "hulidap" case where cops from Quezon City are suspected of kidnapping and robbing two men in guise of a police operation. 
More upgrades are in the pipeline: making the PNP's Crime Incident Reporting System (CIRS) the standard in all precincts and teaching investigators how to use its database properly.
Some P10 million has been set aside to purchase computers, software, and Internet connection for this, the PNP's Deputy Chief for Administration Deputy Director General Felipe Rojas said.
Another P2 billion, meanwhile, will be used to purchase more than 1,000 patrol cars, close to 6,000 long firearms, and 52,000 radios.
The ultimate goal of Oplan Lambat and Sibat is to institutionalize better data collection and deployment not just in NCR but in the entire country.
But like the rest of the executive branch, the DILG has a deadline: 2016, or when Aquino's term expires and a new administration comes in. – Rappler.com