(UPDATED) The gun ban will now be enforced from February 6 to March 2. Comelec's move is in response to recent developments about a possible postponement of the February SK polls.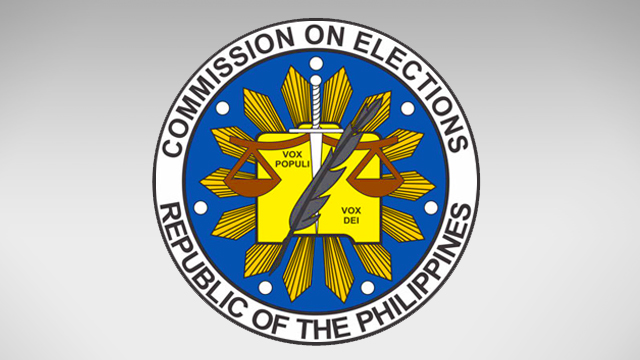 MANILA, Philippines (UPDATED) – The imposition of the gun ban in connection with the Sangguniang Kabataan (SK or youth council) elections was rescheduled by the Commission on Elections (Comelec).
Through Resolution No. 9928 promulgated on Thursday, January 22, the Comelec en banc amended the start of the election period, setting it to 15 days before the SK polls on February 21, from the original 30 days.
As a result, the SK election period will now be from February 6 to March 2.
Likewise, the enforcement of the gun ban and other prohibitions related to the election period will start on February 6.
In radio interviews on Thursday morning, Comelec Chairman Sixto Brillantes Jr said that the decision was made following recent developments regarding a possible postponement of the February SK polls by Congress.
The SK polls are scheduled for Saturday, February 21. The gun ban was supposed to be in effect starting Thursday, as the original election period for the SK polls began.
The House of Representatives has passed a bill in December postponing the SK elections once more to October 2016, but the Senate has yet to take up the matter.
Brillantes said that the poll body would convince the Senate to agree to the postponement, saying that the SK polls are hampering preparations for the 2016 national elections, among other reasons. (READ: Senators, Comelec at odds over SK polls postponement)
The SK polls were originally set for October 2013, but the government postponed it to February 2015, giving Congress time to legislate reforms in the youth representation system. – Rappler.com