When signed into law, the bill will separate the City of Biñan – which has a population of 283,396 as of 2010 – from the first legislative district of Laguna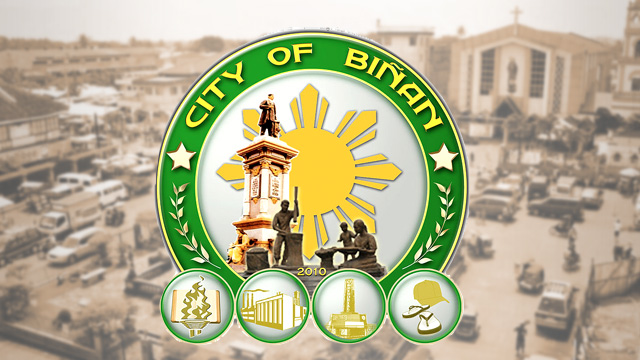 MANILA, Philippines – The Senate on Monday, January 26, approved on 3rd and final reading a bill creating the lone congressional district of the city of Biñan in Laguna.
Voting 15-0, the Senate approved House Bill 3917, which seeks to amend the Charter of the City of Biñan by separating the city from the first legislative district of Laguna. Acting Senate Minority Leader Vicente Sotto III abstained from voting.
Laguna's first legislative district is currently composed of the cities of Biñan, San Pedro, and Santa Rosa.
The bill was sponsored on the floor by Senator Ferdinand Marcos Jr, chairman of the Senate committee on local governments, and co-sponsored by senators Sotto, Aquilino Pimentel III, Gregorio Honasan II, and Nancy Binay.
Due to the increase in the population of the city of Biñan, among others, it "deserves its own seat in the House of Representatives," Marcos said.
According to the 2010 census, Biñan has a population of 283,396, exceeding the 250,000 minimum for a city to be entitled to one legislative district in the House, said the senator.
Marcos also noted Biñan's economic growth. "Prior to its cityhood in 2010, Biñan was the richest municipality in the Philippines, with an annual gross income of P677 million and net income of P250 million as of 2007, based on the record from the Commission on Audit."
"In the last 3 years, it has been reported that the city generated an average annual gross income of P1.3 billion," Marcos added.
House Bill 3917 was introduced by Laguna 1st District Representative Danilo Ramon Fernandez and co-authored by 16 other representatives. It was transmitted to the Senate in February 2014.
The proposal was also supported by Laguna Governor Ramil Hernandez and Biñan City Mayor Marlyn Alonte Naguiat.
During a Senate committee hearing in June 2014, Fernandez said the move to create a new district for Biñan was not made to accommodate the political plans of certain officials.
"We only want to have equal distribution of services because we have so much people already in the first district," Fernandez said.
The House bill also proposes to increase the number of city council members from 10 to 12. – Michael Bueza/Rappler.com