(2nd UPDATE) Aside from psychosocial counseling, the families will also get education and livelihood assistance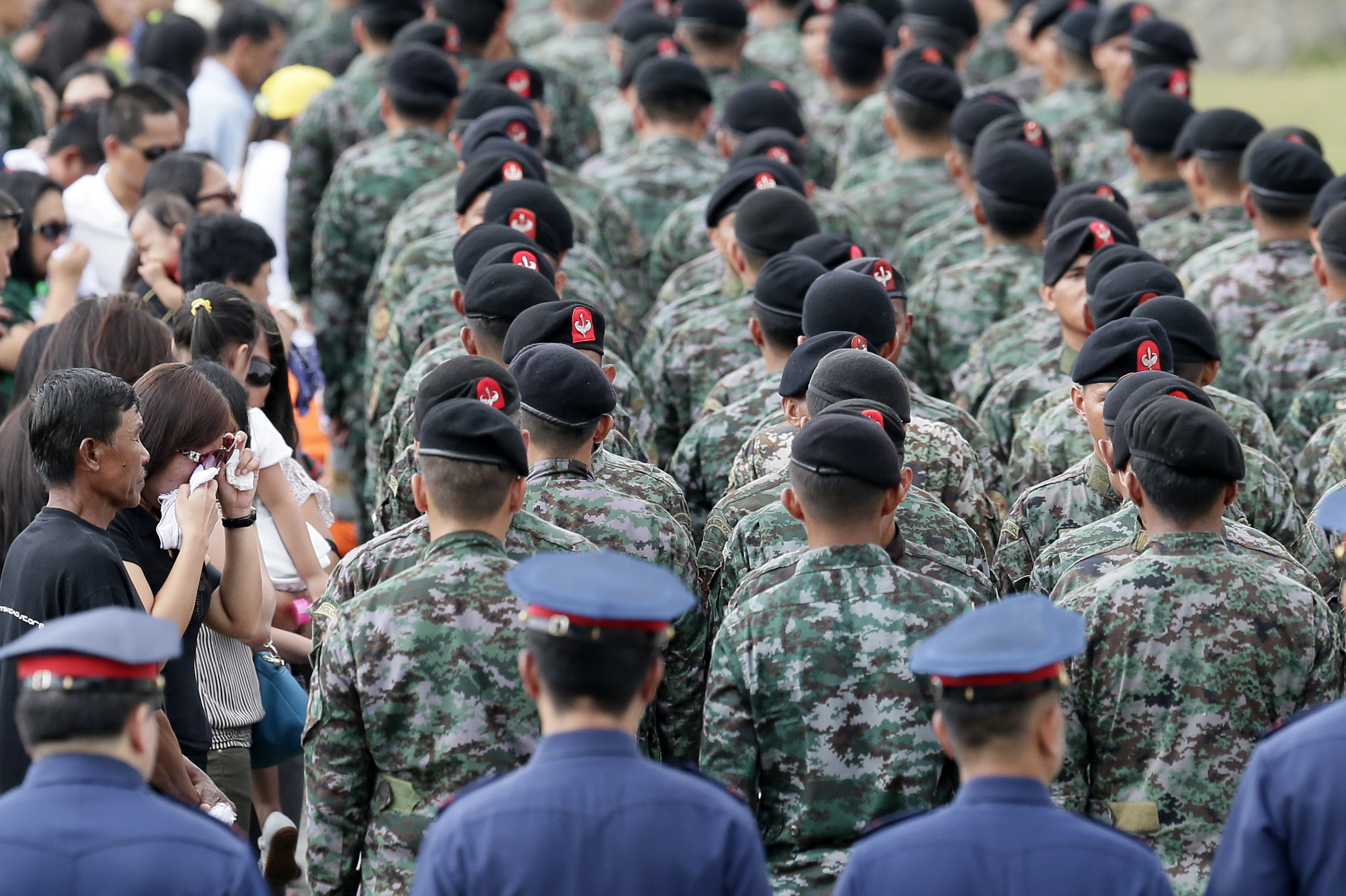 MANILA, Philippines (2nd UPDATE) – The Department of Social Welfare and Development (DSWD) will conduct the psychosocial counseling of families of the elite cops killed in the January 25 clash with Moro rebels in Maguindanao.

But the stress debriefing will have to wait until after the mourning period or "until the families are ready," Social Welfare Secretary Corazon "Dinky" Soliman said in a statement Friday, February 6. 
During DSWD's critical incident stress debriefing (CISD), social workers help victims in dealing with the trauma caused by a crisis such as the death of a family member. 
Soliman earlier told reporters on Thursday, January 29 that the DSWD will also "identify what are the areas of support that they will need given the situation that had happened." The areas of support will likely include education and livelihood.
"They obviously lost an earner. In fact, on an organizational level, one of our City Links in Zamboanga City is parent to one of the slain," she said.
City Links are implementors of the department's Pantawid Pamilya program.
On January 25, 392 commandos of the Philippine National Police (PNP) Special Action Force (SAF) were involved in an operation to arrest two "high-value targets," alleged bomb makers Malaysian Zulkifli bin Hir, better known as "Marwan," and Filipino Abdul Basit Usman.
A clash with the Bangsamoro Islamic Freedom Fighters (BIFF) and the Moro Islamic Liberation Front (MILF), which is under investigation by the government and the MILF, led to the death of 44 PNP SAF members.
DSWD will also provide P25,000 ($567.92)* to the families of four civilians who were killed in Mamasapano, and P10,000 ($227.17) to four other civilians who are still in the hospital.
"We've given 600 food packs to the Madrasah, which is like an evacuation center, through the DSWD-ARMM. So we're supporting them also in the area," Soliman explained.
President Benigno Aquino III also appealed to the public to "extend our utmost support to the bereaved, and maximize the help we can give to the families of those who fell, in recognition of the valor of these heroes who gave their lives for the realization of the peace we have long desired."
As of Friday, DSWD has received cash donations of P305,886.20 ($6,926.68) through the DSWD account for Armed Conflict in Mamasapano, Maguindanao. (READ: How to help the families of the 44 PNP-SAF officers) – Rappler.com
*1 US$ = P44.02