Victory Liner says Bus 7044 was 'run off the road' by a speeding truck along Marcos Highway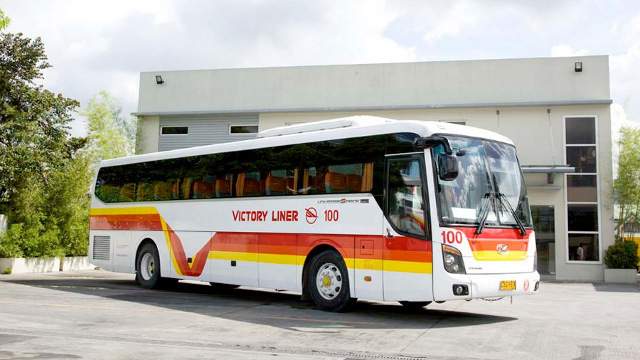 MANILA, Philippines – At least 20 passengers were injured after a Victory Liner bus fell into a ravine in Tuba, Benguet, on Tuesday morning, March 3.
Police said Bus 7044, carrying 44 passengers, was on its way to Baguio City when it fell into a 10-meter ravine along Marcos Highway around 4 am.
In a post on its Twitter account, the bus company said no passengers were "fatally or seriously injured" in the accident.
No one was fatally or seriously injured in the Bus7044 accident in Marcos Highway. We are attending to the passengers of the bus right now.

— Victory Liner Inc. (@VictoryLinerInc) March 3, 2015
Victory Liner said Bus 7044 left the Pasay terminal at around 11:30 pm on Monday, March 2.
Early Tuesday, it encountered a speeding truck along Marcos Highway and was "run off the road," the bus company added.
"The slow moving bus ended up on rough terrain," the post read.
The bus company said the 20 passengers, who sustained minor injuries, have already been discharged after treatment at the Baguio General Hospital.
In September last year, 16 Victory Liner buses were suspended after one of its units figured in a collision along North Luzon Expressway (NLEX) that killed one and injured more than 20 others.
In April 2014, one of its buses fell into a shallow ravine in Zambales. – Rappler.com