Chief Superintendent Moro Lazo, a former SAF trooper himself, takes over an elite police force faced with its worst crisis since its founding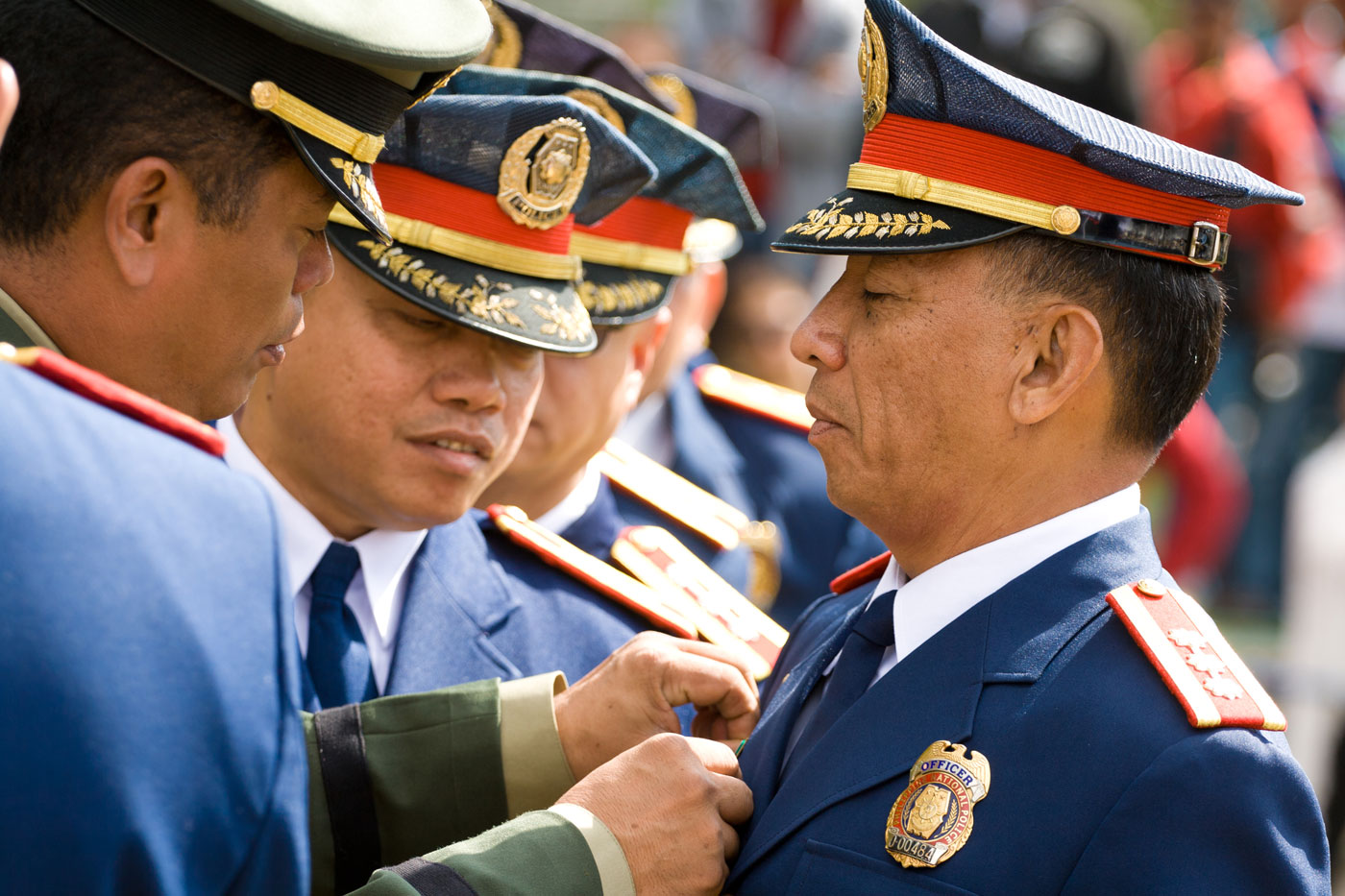 MANILA, Philippines – A former trooper of the Special Action Force (SAF) will be taking over as commander of the elite force, sources from the Philippine National Police (PNP) confirmed to Rappler Tuesday evening, March 3.
Chief Superintendent Moro Virgilio M. Lazo is appointed commander of SAF a little over a month after the controversial "Oplan Exodus," an operation which saw 392 SAF troopers enter Mamaspano town in Maguindanao to neutralize terrorists and known bomb makers Zukifli bin Hir (alias "Marwan") and Abdul Basit Usman. A total of 44 SAF commandos died in that operation.
Lazo will be formally installed as SAF commander on Wednesday, March 3, at Camp Bagong Diwa, according to at least 3 Rappler sources.
President Benigno Aquino III will preside over the ceremony; he has yet to name a new chief of the PNP to replace resigned boss Alan Purisima.
Prior to being appointed SAF commander, Lazo was chief of the PNP's Firearms and Explosives Office (FEO).
Lazo, a 1984 graduate of the Philippine Military Academy (PMA), entered the elite SAF in August that same year.
It was his first assignment as a young lieutenant. The SAF then was part of the Philippine Constabulary, a service under the Armed Forces of the Philippines.
A native of Laoag City, Lazo was also a member of the Presidential Security Group during the administration of former president Fidel V. Ramos, who founded SAF. Lazo left the SAF in 1989 but returned in 2010 as its chief of directorial staff.  
He will replace former SAF commander Police Director Getulio Napeñas, who was relieved of his post following "Oplan Exodus."
Napeñas has been criticized for keeping the operation a secret from PNP OIC Deputy Director General Leonardo Espina, the military, and Interior Secretary Manuel Roxas II. He reported directly to the President and Purisima, who was then serving a suspension order from the Ombudsman.
SAF troopers killed Marwan during the operation but at least 65 individuals – 3 civilians, 18 Moro Islamic Liberation Front (MILF) fighters, and 44 SAF troopers – also died.
The clash has endangered the peace deal between the Philippine government and the MILF. – Rappler.com