'As you didn't want to make a mistake [with artillery fire], we also don't want to make a mistake [in confirming you],' the senator tells Major General Edmundo Pangilinan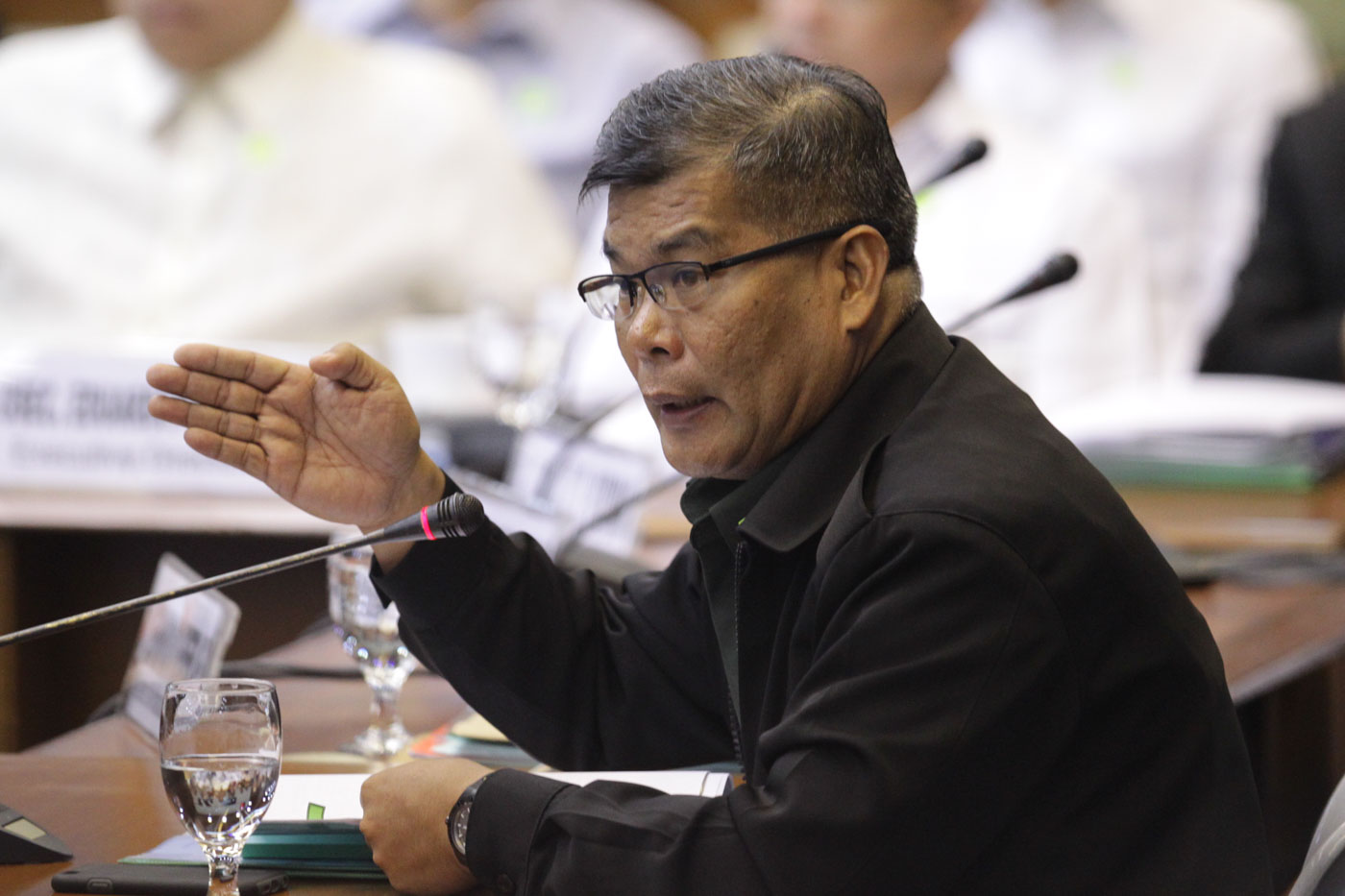 MANILA, Philippines – Senator Alan Cayetano on Wednesday, March 18, blocked the confirmation of the promotion of Maguindanao-based 6th Infantry Division commander Major General Edmundo Pangilinan.
A fellow senator called his move "unfair."
During the hearing of the Commission on Appointments (CA), Cayetano moved to defer approval of the general's promotion until the next hearing in May, when Congress returns from its Lenten break.
Pangilinan is the Army commander who refused to give the go signal to fire artillery support in the absence of complete information on the ground. It is widely believed that artillery fire could have rescued elite cops in the tragic January 25 operation in Mamasapano, Maguindanao.
The general holds a two-star rank, the 3rd highest in the military. He will reach the retirement age of 56 next year, November 2016.
"I know it's a disappointment for you today, but I hope you understand that as you didn't want to make a mistake, we also don't want to make a mistake," Cayetano was quoted by reports telling the general.
The CA hearing was held a day after the release of the Senate report clearing the military of any liability. Cayetano, although he is a signatory to the report, is not convinced about that part of the report. The hearing sounded like a continuation of the Senate probe into the Mamasapano incident, as Cayetano grilled Pangilinan over his decisions that fateful day. 
Cayetano wrote beside his signature in the report: "As a partial report, with reservations, with separate findings/opinions, and strong recommendations to [include] amendments, and to continue and complete the investigation!"
Pangilinan reiterated previous explanations that incomplete information could result in friendly fire – meaning the cannons could hit the cops themselvers – or, worse, land on civilians in the area.
Cayetano said he had more questions on the military's role in the tragedy. The senators said the answers may be provided by Armed Forces chief General Gregorio Catapang Jr and sacked SAF commander Director Getulio Napeñas.
Trillanes, a former military officer, said Cayetano's move was unfair.
"These people are risking their lives right now on the ground. They're doing their jobs as they know how. They were trained to follow protocol for different kinds of operations. But because of political pressure, you will not be promoted?" he said.
Trillanes added: "Let's remember they also risked the lives of their soldiers in this incident. They're not appreciated. Worse, they're getting the blame."
Trillanes also opposed the conclusion of the Senate report on the liability of President Benigno Aquino III. He said the report failed to detail what happened on the ground, which he said would unequivocally clear the President and the military of lapses.
He did not sign the Senate report. He said he will also insist on the Senate divulging other findings from the executive session. – Rappler.com