'We're talking here about trust, friendship, of being on the saddle in so many ways,' says former PNP chief Panfilo Lacson of Interior Secretary Mar Roxas, who was kept out of the loop in the Mamasapano operation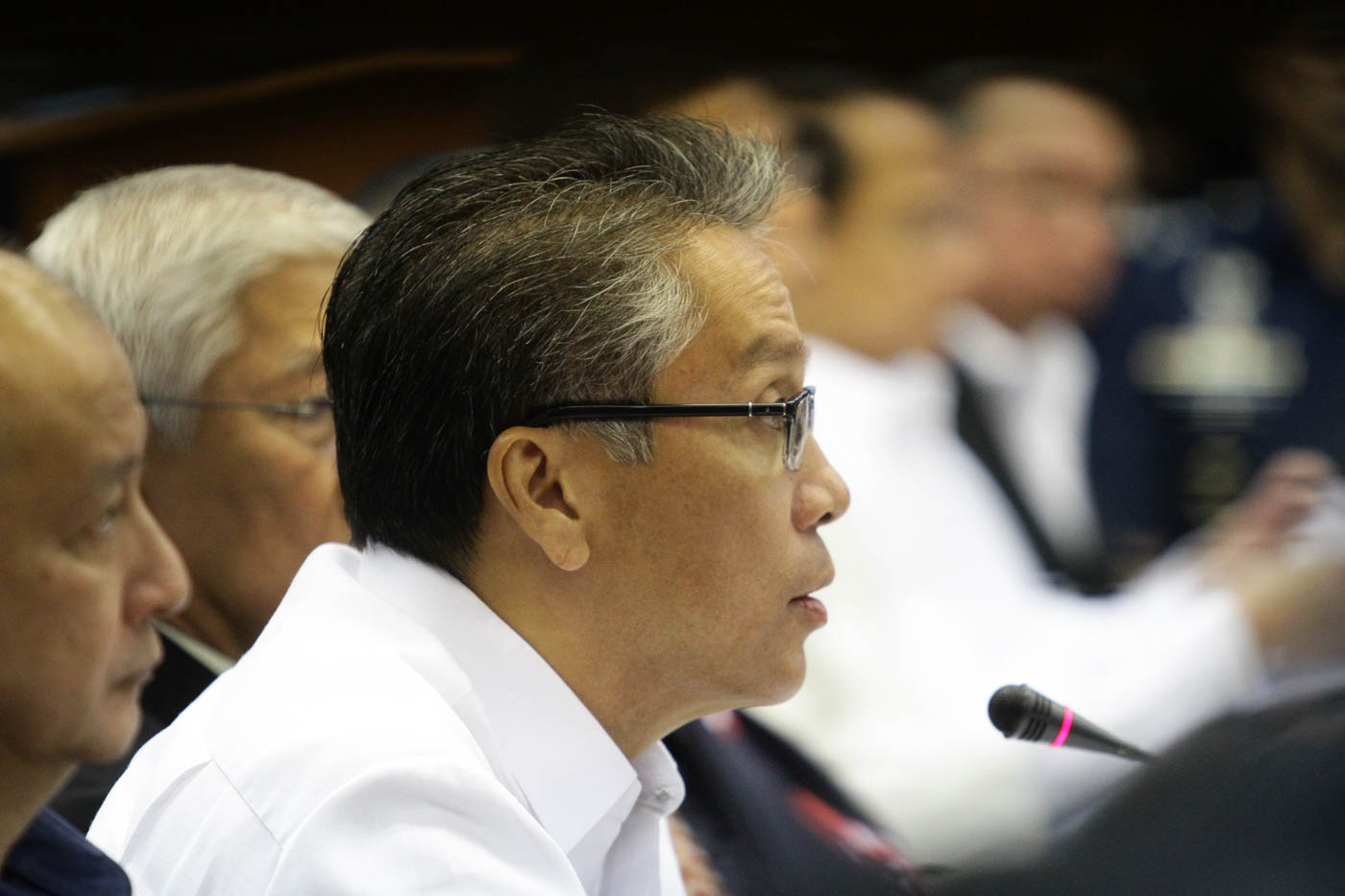 MANILA, Philippines – Should Interior Secretary Manuel Roxas II have packed his bags after a botched police operation that claimed the lives of at least 67 people?
If former Philippine National Police (PNP) chief Panfilo Lacson were in his situation, he would have "at least offered a courtesy resignation."
"If I were him, I would have offered at least my courtesy resignation for not being informed of a highly-sensitive operation, a large-scale operation at that," Lacson said in a Monday, March 23 interview on #RapplerTalk.
The operation Lacson was referring to is "Oplan Exodus," a police operation that saw close to 400 troopers from the the PNP's Special Action Force (SAF) enter Muslim rebel territory in Mamasapano town, Maguindanao to neutralize international terrorist Zulkifli bin Hir, alias "Marwan" and Filipino bomb maker Abdul Basit Usman.
As 73 SAF troopers – members of the US-trained 84th Seaborn Company and the 55th Special Action Company – attempted their exit following the successful kill of Marwan, they encountered fighters from the Moro Islamic Liberation Front (MILF), the Bangsamoro Islamic Freedom Fighters (BIFF) and private armed groups (PAGs.) The death toll stands at least 67 – 5 civilians, 18 MILF fighters, and 44 SAF troopers.
Key police and government officials were kept out of the loop in the operation, including Roxas and PNP office-in-charge Deputy Director General Leonardo Espina.
Those in the know included President Benigno Aquino III, suspended and eventually resigned PNP chief Director General Alan Purisima, the SAF command led by relieved SAF chief Police Director Getulio Napeñas, and PNP Intelligence Group chief Senior Superintendent Fernando Mendez. (READ: Aquino, Purisima were at final 'Oplan Exodus' briefing)
Both Roxas and Espina only found out about the operation on January 25 itself, and only after the SAF troopers were already in trouble.
Beyond chain of command
Both Espina and Roxas were kept out of the loop – supposedly following Purisima's "advice" – for operational safety. Roxas is among Aquino's closest political allies and as Interior Secretary, is chairman of the National Police Commission which has administrative and operational oversight of the PNP.
Even if Roxas wasn't part of the PNP's chain of command, Lacson said, the Interior chief should have been told about the high-stakes operation.
"Being an alter ego, and being a close friend of the President's, it would have been better if he had been told: monitor this, this is sensitive information," added Lacson in a mix of English and Filipino.
Purisima's camp has argued that Roxas does not necessary need to be looped in police operations, since he is not part of the chain of command.
Lacson said the issue goes beyond that. "We're talking here about trust, friendship, of being on the saddle in so many ways," the former senator said.
Roxas, along with Espina, has taken the lead in the PNP's search for the truth in the wake of the bloody Mamasapano encounter.
It was Roxas who ordered the formation of the PNP Board of Inquiry (BOI), an independent group whose report said the President "allowed" the participation of Purisima in the operation and "bypassed" the PNP chain of command when he dealt with Napeñas directly instead of going through Espina.
The Interior Secretary is the presumed presidential bet of the Liberal Party for the 2016 presidential elections, and will likely be banking on the power of Aquino's endorsement – significantly weakened after Mamasapano – for his campaign. (READ: Reality check for LP and allies)
Roxas, on the day the BOI report was officially submitted to him, said in a press conference that the President has "no liability" in Mamasapano, a claim that runs counter to the Senate committee's draft report on their investigation. – Rappler.com