The Comelec also set deadlines for the application of political parties and party-list groups in May 2015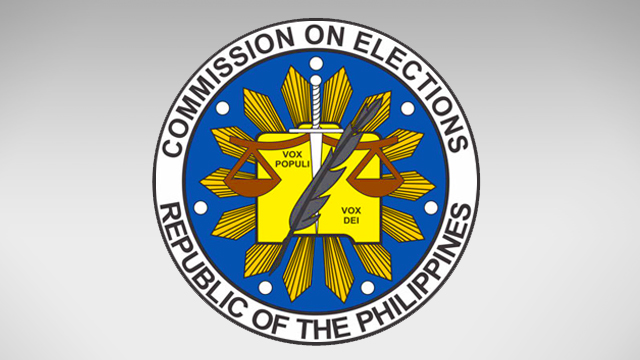 MANILA, Philippines – Aspirants for elective positions – from president down to municipal councilor – in the 2016 elections can look forward to the second week of October this year to make their bids official.
During its regular en banc meeting on March 17, the Commission on Elections (Comelec) set aside October 12 to 16, 2015, for the filing of certificates of candidacy (COCs) of 2016 poll bets.
The said schedule is indicated in Comelec Minute Resolution 15-0214, which set the deadlines for the application of political parties and party lists for the 2016 polls.
In the said resolution, new political parties, party-list groups, and coalitions have until May 8 to register.
Existing party-list groups also have until May 8 to submit manifestations of intent to participate in the party-list elections.
Meanwhile, the list of nominees of new and existing parties will be accepted by the Comelec during the period for the submission of the COCs. It was in this part where the October schedule was designated.
In an interview on Friday, March 27, Comelec spokesperson James Jimenez said that the poll body would not be as stringent in evaluating party-list groups for the 2016 polls, unlike what it did during the party-list purge in 2013, due to a landmark Supreme Court decision.
The High Court ruled in April 2013 that the party list is not solely for marginalized and under-represented sectors. – Rappler.com